Being attacked is a terrifying experience. As a victim, you may sustain injuries requiring medical care. Long after the incident, you may no longer be able to function normally even if you were not seriously injured.
After an attack, for instance, many victims experience PTSD symptoms, panic attacks, and a fear of leaving the house.
In Louisiana, assault is a serious offense punishable by a maximum of 25 years in prison. In addition, victims can pursue legal action to recover damages caused by an attack.
David E. Stanley can assist you if you have been the victim of a physical assault in Baton Rouge, Louisiana.
Although the cost of suffering is incalculable, compensation can provide a sense of justice and alleviate financial burdens. We have fought for the rights of victims for over three decades and are prepared to stand by your side during these difficult times.
The Definition of Assault
Assault occurs when one person causes physical harm to another. The classification of an assault is influenced by the severity of the injury and the defendant's intent to cause harm.
• Assault in the third degree, or simple assault, occurs when the attacker intentionally causes harm, such as when someone punches another person during a fight.
• Assault of the second degree occurs when the aggressor either intends to cause serious harm or actually does so.
The only requirement for assault in the second degree is the intent to commit the crime.
While third-degree assault is a misdemeanor, second-degree assault is a mandatory-sentence Class D felony.
• A first-degree assault is committed with a deadly weapon or with the intent to disfigure or amputate.
This felony charge carries a mandatory minimum of five years in state prison.
Assault Claims in Court
In spite of a criminal conviction, victims may sue their attackers in civil court for damages. In fact, the burden of proof in civil court is lower, making it easier to receive justice after an assault.
Assault and battery lawsuits are torts in which the plaintiff has the burden of proof to establish intent. Additionally, you must demonstrate that the defendant made physical contact with you. A competent attorney will collect evidence proving both intent and physical contact. This consists of police reports, eyewitness accounts, and surveillance footage. In addition, attorneys may use expert witnesses to establish the lasting trauma that victims of physical assaults may experience.
Assault is a serious crime in Louisiana, and the penalties for conviction can be very severe. If you are facing assault charges, it is important to have an experienced criminal defense attorney on your side. Baton Rouge lawyer David E. Stanley has experience handling criminal cases, and he has a proven track record of success. Attorney Stanley will thoroughly investigate the allegations against you and work tirelessly to build a strong defense. He will also make sure that you understand all of your legal options and help you make the best decision for your future. If you are facing assault charges, contact David E. Stanley today for a free consultation.
Where do you want to leave a review?
Mr. David Stanely was quick, focused and organized in representing me for a rather simple, local case but for which 1. I could not be present and 2. I had to take an action to defend myself. After another lawyer was incommunicado I am grateful to have found Mr. Stanley who got my case fully adjudicated. I highly reccommend Mr. Stanley.
Read more
My brother was facing complicated felony charges. A conviction or plea could have resulted in him being deported. We hired David Stanley to represent him. He is truly amazing and I highly recommend him to anyone facing complex or serious criminal charges. He really came through for my brother when he desperately need help.
Read more
Finest Lawyer in Louisiana!!! David Stanley, Esq. is the #1 Attorney for your case, PERIOD!!! Mr. Stanley is not only one of the best lawyers in the Louisiana, but also in the nation. Before retaining Mr. Stanley as my attorney, I had consulted with many other attorneys. It quickly became very apparent to me that David Stanley was the best attorney for my case. He has over 30+ years of experience and you will not be able to find a more powerful attorney for your legal matter. He has an extremely high level of experience, intelligence and character. Throughout each stage of my critical legal matter, Mr. Stanley approached every single step with the highest level of expertise and attention. He was able to execute the best legal strategy and ultimately, my criminal case was dismissed and resolved in a very swift manner. He was ALWAYS impeccably punctual, instantly responsive, and super reliable; He was always there for me when I had any concerns or questions. The Bottom Line: He will get you the best possible result. Contacting Mr. Stanley was one of the wisest decisions I have made in my life. I wholeheartedly recommend anyone in any urgent legal matter to see him immediately.
Read more
David is an honest, intelligent attorney who can be trusted with any need one may have legally. He is an excellent advisor and follows through on his promises. I would and have recommended him.
Read more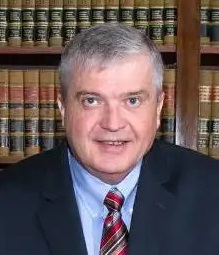 David Stanley is the founder and principal of David E. Stanley APLC. Since 1983, Mr. Stanley has successfully practiced law from his office in Baton Rouge, Louisiana.