Criminal Defense Attorney Baton Rouge
It is to your advantage to seek knowledgeable legal assistance as soon as possible once you become aware that you are being investigated for, or have been accused of, a criminal offense. Even seemingly minor offenses can leave you with a criminal record that may haunt you for years, decades, or even a lifetime. Not all attorneys are equal, especially when it comes to criminal defense. Having a trustworthy criminal defense lawyer on your side can make a big difference in how your case turns out.  You need the aid of a skilled criminal defense lawyer who will keep you informed concerning the details of the case against you, fiercely protect your rights, and assist you in getting the best outcome for your case. Criminal Defense Attorney Baton Rouge
David E. Stanley, APLC, is a trusted and highly skilled criminal defense attorney in Baton Rouge, Louisiana. He can help you effectively and efficiently resolve your case because he has experience representing clients in serious and complex felony criminal cases in courts throughout Louisiana. Schedule an appointment with Mr. Stanley today!
How to Choose a Criminal Defense Attorney to Help You with Your Case
Here are some ideas to help you choose the best criminal defense attorney for your case.
One way to get referrals is to ask those you know, such as friends, family, and coworkers. Ask a lawyer you know who practices in a different area of the law if they can recommend a trustworthy, experienced and knowledgeable criminal defense attorney.  Once you have identified one or more attorneys, visit their website and check their client reviews.  Check the lawyer's peer review rating from other lawyers on peer rating services such as Martindale-Hubbel and Avvo. 
Experience with the Charges You are Facing
If you've been accused of second degree murder or first degree rape, hiring a criminal defense attorney who focuses on DWI or DUI, or handling divorce cases, might not be advisable. Criminal law is a complex area of the law that is constantly changing.  It is important to work with a lawyer who focuses on criminal law and has experience handling serious felony cases. Also, some lawyers may focus their practice on specific times of crime such as violent crimes, drug crimes, sex crimes, or white-collar crimes.
Once you complete your research,  contact the lawyer to schedule an appointment to discuss your case.  Be on time and prepared for the meeting.  Be completely honest with your attorney and do not withhold or conceal information from the attorney.  Ask questions about the most important parts of your case that you are most concerned or worried about.  You are looking for a lawyer that is professional, communicates well, answers your questions clearly, and that you feel comfortable working with on your case.  
Consider a Local Criminal Defense Attorney
A local criminal defense attorney may be more familiar with the local customs and practices in the courtroom where your case will be heard. They understand what the local courts and prosecutors tend to do, how they do it, and what they like and do not like. They will be able to use this knowledge to your advantage in preparing your defense. Local attorneys may be able to use their contacts to their advantage as they work on your case.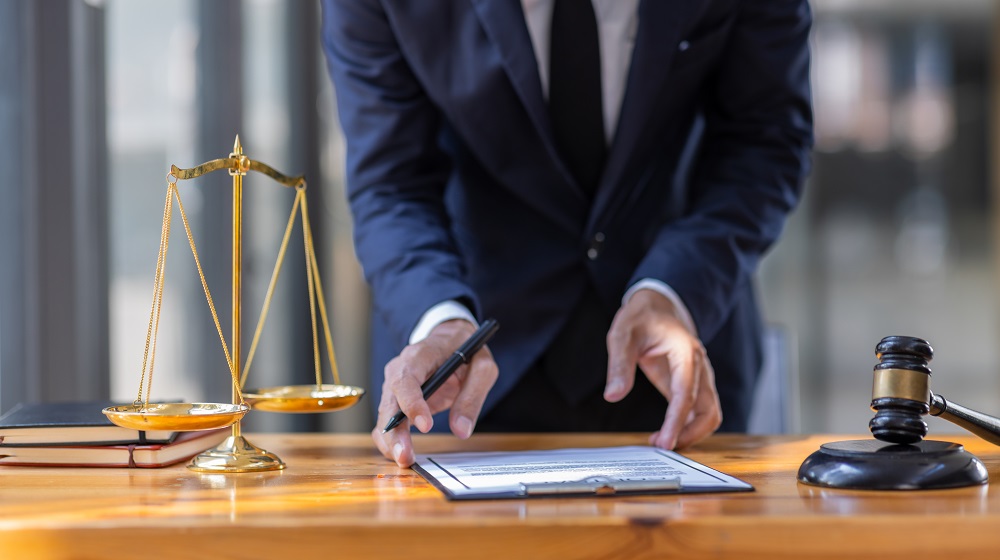 You want to be sure that your attorney has confidence in the courtroom if your case proceeds to trial. Along with asking about courtroom experience, you can get a sense of the lawyer's demeanor and performance by observing how they present themselves. They will fare better in a courtroom situation if they are well-groomed, articulate, and confident. On the other hand, a judge or jury may not be as convinced by an attorney's arguments if they lack confidence, are disorganized or act unprofessionally. 
Finally, make sure to clearly inform the lawyer of your goals and objectives for the resolution of your case. While your lawyer will advise you and make recommendations to you, it is ultimately up to you to make important case decisions such as whether to plead guilty, or go to trial, and whether you will testify or not testify at your trial.  Therefore, choose a criminal defense lawyer who actively incorporates your input into the legal plan and takes the time to get to know you and your goals.
Frequently Asked Questions 
 When Should One Contact a Criminal Defense Attorney?
You should contact a criminal defense attorney as soon as you suspect that you might be accused of committing a crime.  If you have been contacted by law enforcement agents and asked to give a statement  in connection with a criminal investigation, or you have received a letter notifying you that you are the target or subject of a grand jury investigation, or you are arrested, or you are indicted or formally charged with a crime, or you receive a grand jury subpoena for your testimony or demanding that you produce any documents, then you have an urgent need to hire a criminal defense attorney and should contact one immediately.  Most importantly, you should contact a criminal defense attorney before you make any statements to law enforcement agents, or voluntarily consent to allow them to search your person or property without a warrant, or produce any documents, accounting or bank records, or any other material in response to a subpoena for your records.  Do not speak to law enforcement officers without your lawyer present in the room with you.  Politely, but firmly, state that you will only answer questions if your lawyer is present with you and then remain silent until your lawyer arrives to speak with you.
Why Would I Need a Lawyer if I Were Innocent?
Unfortunately, sometimes innocent people are charged with crimes. Also, people who may have committed one crime frequently face false accusations of committing more serious crimes.  As the person accused of committing a crime, you have a constitutional right to legal representation. Therefore, it is safer and better for you to have the benefit of a lawyer's advice before you make any statements or take any actions that waive your rights, permits a search of your property without a search warrant,  or otherwise damages your case beyond repair. 
How Long Does a Criminal Defense Case Last?
How long your criminal case will last depends on a variety of things. The complexity of the case, your criminal history, the number of co-defendants or co-conspirators charged along with you in the case, the parish where the crime occurred, and whether the charge is a felony or a misdemeanor are just a few factors considered when estimating the length of your criminal case. The length of time depends on how complicated the case is. Simple misdemeanor cases may be finished in a couple of months or less. However, felony cases may go on for a year or even longer. Sometimes, pretrial motions to suppress evidence, or quash the charges, may cause the case to last longer.  On the other hand, if the prosecution offers a fair plea deal early on the case may resolve more quickly.
Professional Criminal Defense Attorney in Baton Rouge LA
If you, or a loved one, have been accused of committing a crime in Baton Rouge, you need an experienced and local criminal defense attorney.
David E. Stanley, APLC, is a trustworthy and well respected criminal defense attorney in Baton Rouge . He has defended people accused of crimes in Baton Rouge and throughout Louisiana for many years. If you need the assistance of an experienced and qualified criminal trial attorney, contact Mr. Stanley today and let him help you with your case.