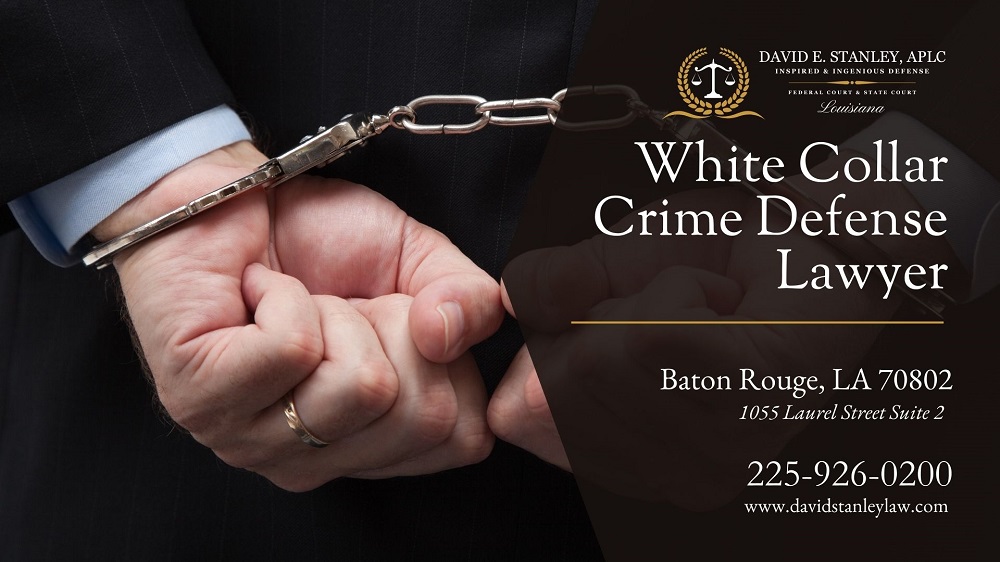 White-collar crimes typically entail deception, misrepresentation, fraud, embezzlement, theft, or larceny committed for financial gain or to obtain something of value such as money or other financial assets. When you hear the term white-collar crime, you might picture a business owner, or corporate executive, cheating the government or engaging in dishonest conduct for profit. White collar crimes are often difficult to uncover and prosecute because they are often carefully planned, actively concealed, and involve the participation and cooperation of others who are in a position to conceal their illegal activities from their victims and from law enforcement. White Collar Crime Defense Lawyer 
Today, white collar crimes encompass almost any crime associated with a business or corporate environment including, but not limited to, bank fraud, PPP or Cares Act fraud, wire fraud, mail fraud, forgery, embezzlement, bribery, insider trading, ponzi schemes, securities fraud, and a litany of other federal and state crimes. White Collar Crime Defense Lawyer 
Sometimes, innocent individuals can become ensnared in fraudulent conduct committed by others during a white-collar crime investigation and may potentially be accused of a felony even if they in fact did nothing wrong.  Therefore, you should seek the assistance of a skilled criminal defense attorney if you are charged with a white-collar offense. Working with a lawyer experienced in fighting white-collar crime allegations is crucial since these cases often differ significantly from other criminal offenses.
David E. Stanley, APLC, handles bank fraud, PPP or Cares Act fraud, wire fraud, mail fraud, forgery, embezzlement, bribery, insider trading, ponzi schemes, securities fraud, conspiracy, money laundering, tax evasion, and all white-collar criminal cases brought in any federal court or state court in Louisiana. If you or a loved one has been  accused or charged with committing a white-collar crime, contact white collar crime defense lawyer  David Stanley now for experienced and qualified legal representation.
Frequently Asked Questions
Who Is Involved in White Collar Crimes?
White-collar crimes are frequently carefully planned, structured, and concealed to avoid detection and prosecution. As a result, persons involved in white collar crimes tend to hold positions of trust or have access to corporate accounts or business records that make it easier to conceal their unlawful conduct.  It can be difficult sometimes to identify the corporation or other legal entity, or the particular individual who committed the white collar offense. White-collar crimes are also occasionally brought against employees of non-profit companies and against government employees. Accusations of white-collar crime may also target small groups, organizations, and individuals who are alleged to be engaged in a conspiracy.
Are White Collar Crimes Difficult To Detect and Prosecute?
In some cases, yes. The way that white-collar crimes are typically planned, organized, committed, and concealed, can make them particularly difficult and challenging to prosecute. Additionally, the may also involve false statements, misrepresentation, deception, fraudulent conduct, forgery, the production of false or fraudulent business or accounting records, inflated appraisals, and other conduct designed and intended to conceal the identity of the offenders and the true and unlawful nature of their actions.
But, there are also instances in which illegal activity may have been committed by others but the accused was not involved and did not know of the unlawful conduct of other involved individuals. White-collar crimes often involve routine transfers of money that are misapplied or misdirected or the corruption of routine business dealings. Sometimes, one party to a transaction does not know the motives, intentions, or true actions of one or more of the other parties to the transaction or that the transaction is part of a larger plan to commit white-collar crimes.
What Is Money Laundering?
According to Louisiana law, money laundering can occur in a number of different ways but, typically, involves financial transactions which involve proceeds derived from criminal activity. For example, it occurs when any person knowingly conducts, supervises, or facilitates a financial transaction involving proceeds known to be derived from criminal activity, when the transaction is designed in whole or in part to conceal or disguise the nature, location, source, ownership, or the control of proceeds known to be derived from such violation or to avoid a transaction reporting requirement under state or federal law. It also occurs when a person receives or acquires proceeds derived from any violation of criminal activity, or knowingly or intentionally engages in any transaction that the person knows involves proceeds from any such violations.
It is also an affirmative defense to prosecution that the transaction was necessary to preserve a person's right to representation or that the funds were received as bona fide legal fees by a licensed attorney provided that, at the time of their receipt, the attorney did not have actual knowledge that the funds were derived from criminal activity.
The Racketeer Influenced and Corrupt Organizations Act (RICO) and the Louisiana Racketeering Act (LRA) were enacted to fight crime committed by business enterprises engaged in a pattern of unlawful criminal activity. Crimes such as fraud, money laundering, gambling, arson, counterfeiting, and bribery can all be considered "predicate acts " for a charge of racketeering. When federal authorities use the RICO statutes, or state authorities use the LRA to pursue criminal charges, the penalties upon conviction tend to be more severe. Some of the penalties associated with racketeering charges brought under the LRA include a lengthy term of imprisonment of up to fifty years, extremely large fines, and seizure and forfeiture of property deemed to have been purchased with illegally gotten gains.
A Trusted Criminal Defense Attorney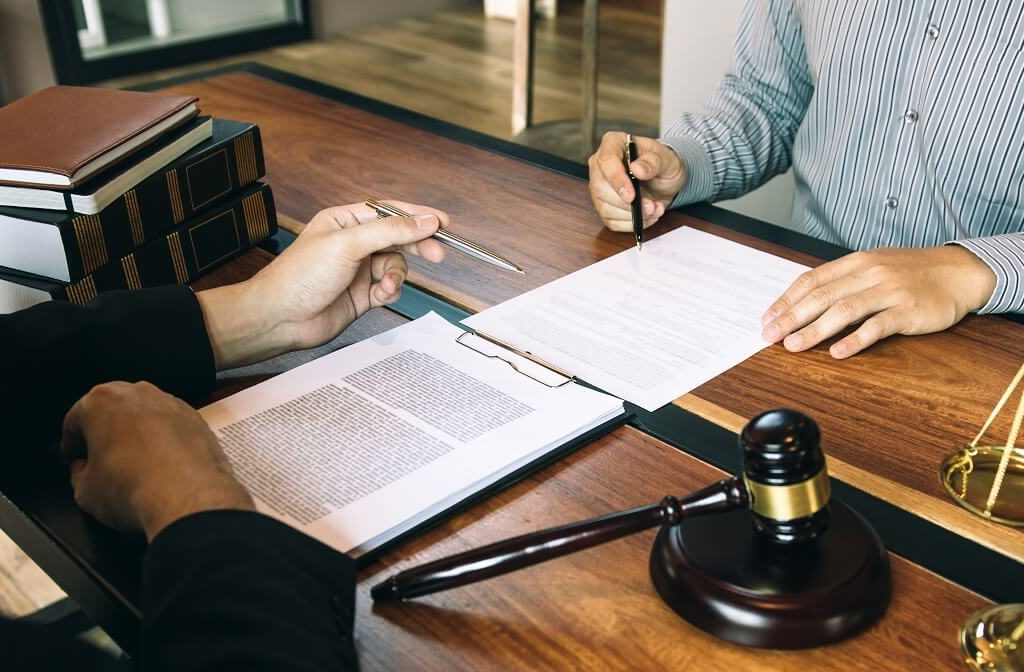 Baton Rouge Racketeering Defense Lawyer
David Stanley can provide you, or a loved one, with valuable insight, advice and help in crafting the best defense against RICO or LRA charges. To combat these serious RICO or LRA charges, you should contact a knowledgeable and aggressive attorney who has the experience to stand with you, and fight for you, in these difficult cases. Mr. Stanley is trustworthy and committed to vigorously defending you. With nearly forty years of experience as a criminal defense trial attorney, he will utilize his energy, skill, and knowledge to help you get through this difficult time in your life.
RICO and LRA cases are often extremely complex. They typically involve long investigations and careful preparation by prosecutors. Prosecutors often rely on undercover agents, cooperating individuals, or paid confidential informants and use wiretaps, video surveillance and other covert techniques to develop the evidence which they use to support a RICO or LRA violation. Do not face a serious RICO or LRA charge alone. Contact David Stanley now to schedule your completely confidential and in-depth White Collar criminal defense strategy session. You do not have to fight this battle alone. Let him fight for you every step of the way. White Collar Crime Defense Lawyer 
Looking for A Criminal Defense Attorney? David Stanley, APLC is a seasoned and trusted money laundering and white collar crime defense attorney in Louisiana who can help and guide you through your legal battle. We serve the following areas:
Criminal Defense Attorney Ascension Parish, LA
Criminal Defense Attorney Baker, LA
Criminal Defense Attorney Baton Rouge, LA
Criminal Defense Attorney Central City, LA
Criminal Defense Attorney East Baton Rouge Parish, LA
Criminal Defense Attorney East Feliciana Parish, LA
Criminal Defense Attorney Greenwell Springs, LA
Criminal Defense Attorney Iberville Parish, LA
Criminal Defense Attorney Lafayette Parish, LA
Criminal Defense Attorney Livingston Parish, LA
Criminal Defense Attorney Pointe Coupee Parish, LA
Criminal Defense Attorney Pride, LA
Criminal Defense Attorney St. Tammany Parish, LA
Criminal Defense Attorney Tangipahoa Parish, LA
Criminal Defense Attorney West Baton Rouge, LA
Criminal Defense Attorney West Feliciana Parish, LA
Criminal Defense Attorney Zachary, LA