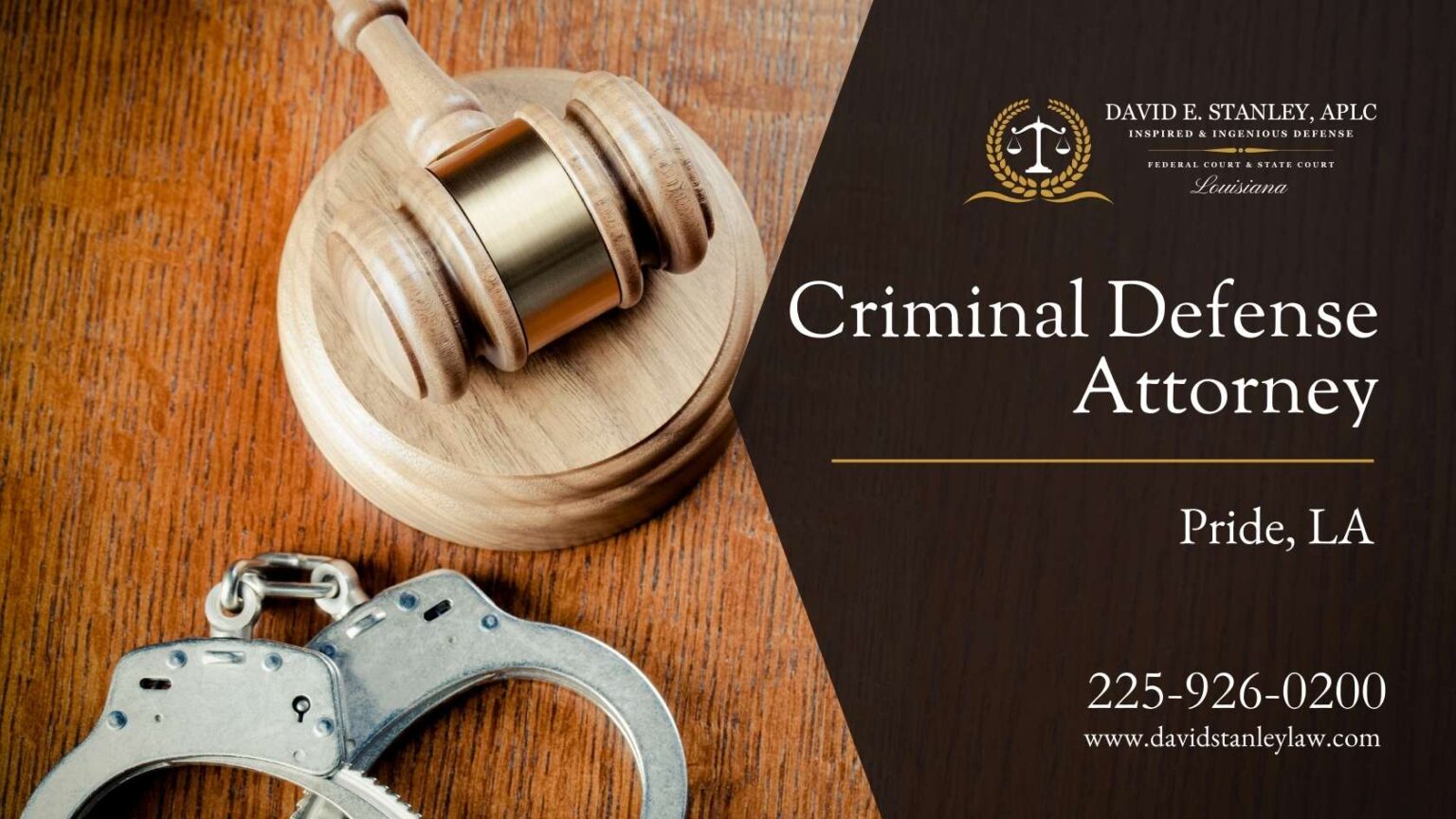 Criminal defenses are crucial to ensure that the person accused only receives as much punishment as they deserve. If the reason fails, the judge may help reduce the penalty during the trial's sentencing phase. A defendant could receive less of a sentence if convicted of a severe offense than anticipated, contingent on the nature of the crime. While they might issue suspended sentences or probation, judges sometimes declare criminals guilty and can hold them accountable. They adhere to the rules of law and the notion that justice is fair and applies it equally to every defendant. However, in practice, they can give different sentences. Anyone can be charged at any point. The steps a person takes following the incident can make a massive difference to the outcome of their case. An experienced criminal defense attorney will educate you about your rights and help you navigate the legal system. They also will defend your rights and protect your interests. Criminal defense attorneys can meet with clients, understand their circumstances, and invest time in the case. Criminal Defense Attorney Pride LA
If you've been accused of the commission of a crime, it's crucial to find an attorney for a criminal defense who is skilled and experienced. The experience and knowledge you can provide will significantly improve the outcome of your case, perhaps resulting in an acquittal and a significant sentence. David Stanley, a criminal defense attorney, will advocate for your best interests, prevent wrongly convicted people, and work for the most favorable outcome.
David E. Stanley, APLC, has represented thousands of individuals in every type of criminal case and has secured an acquittal in numerous instances. David E. Stanley has been involved in cases in Baton Rouge. He has over three decades of experience working with professional lawyers and the judicial system. He can assist you if you have been accused of a crime. David Stanley will fight for your rights.
Looking for a Criminal Defense Attorney? Contact David E. Stanley, APLC For a Consultation at 225-926-0200
Law Practices David E. Stanley, APLC
Offers In Pride, LA
David E. Stanley, APLC practice areas include:
Criminal Defense
Criminal defenses are essential to ensure that the person accused only suffers the appropriate punishment. A judge can reduce the sentence in the event of a defense that fails. In other words, even if the defendant is convicted of a crime that is too serious, based on the nature of the action, the accused may ultimately receive less punishment than expected. Judges can sometimes hold criminals responsible, finding they are technically guilty, even if they grant lighter sentences or even probation. In short, judges maintain the law of the land with the idea that justice is applied fairly to all defendants.
Criminal defense is a thorough understanding of statute law and procedures for criminal law to ensure that a defense lawyer can protect a defendant's rights. David Stanley has completed the necessary education and is skilled in law to provide aggressive defense if you're charged with a criminal offense. Call (225) 416-5422 to discuss your case if you've been arrested for a crime in Pride, Louisiana.
Suppose you've been found guilty of a crime. In that case, there are several options for seeking relief from the criminal justice system, including appealing to have the conviction overturned or the sentence reduced. Call us to find out more about post-conviction remedies available to persons who are convicted of any crime. An individual convicted of a crime may appeal their case or request the court to reconsider specific aspects of the chance to see if there is a legal error.
However, this does not mean that the defendant is entitled to another trial. But appeals will be decided if the conviction or sentence were made in error. The appellant must demonstrate to the higher court that there was a mistake in the trial. That means no evidence can be considered. The right to appeal is yours. Appeal, however, has specific requirements and deadlines you must meet, or your request could be deemed waived. Contact a competent criminal defense attorney now to learn more about your options.
The law of personal injury can be applied to any injury that an individual or entity causes to another person, whether negligent, intentional, reckless conduct, or action covered by strict liability. The fields of personal injury law are broad, and numerous choices exist. This can make it difficult for individuals to select the best attorney to represent their case. Contact David Stanley to learn more about personal injury law and the people it protects.
Not every injury constitutes a personal injury lawsuit, and there are many instances where a personal injury case results in damages. It can take years before reaching a settlement, during which time you may lose wages while paying attorney fees and court costs. Injuries from negligence, malpractice, carelessness of another, or reckless behavior may qualify you for compensation under personal injury law. To determine whether you're in a claim, you should speak to an attorney in the field of personal injury.
Why You Should Choose David E. Stanley, APLC
When preparing for the courtroom, many people lose their cases because they do not know their rights, legal details, or the proper court procedure. There's a long list of legal guidelines to follow in case you need to go to court. If the stakes are much higher than just a simple fine, it is crucial to seek legal advice from a criminal defense attorney. Unfortunately, many people don't hire a criminal defense lawyer to reduce costs and avoid having to pay charges. But, hiring a criminal defense lawyer is always a wise choice. It will usually be significantly less than the enormous expenses of losing your case. Thus, a criminal defense attorney is crucial to provide the best defense.
In addition, a criminal defense attorney is aware of the difference between the various criminal cases, so he can identify the causes and arguments that could be utilized to eliminate any accusations related to the crime. Here are some reasons why you need to hire a great lawyer.
Understanding of the Judicial System
The primary reason to choose an attorney for criminal defense is the knowledge he has about the operation of the legal system within your country and state. Even for those in the legal system all day, it's complex and hard to comprehend. A skilled defense lawyer is the best option as the lawyer has a profound understanding of the court system's intricate procedures. He will assist you in the court procedure based on the facts of your case. David Stanley has more than thirty years of expertise in criminal cases giving him the competence to handle any criminal defense case.
A Closer Examination of the Evidence
When prosecutors review the evidence in your criminal case, it is essential to have a legal professional by your side. An excellent and competent criminal lawyer knows how to uncover evidence, deal with witnesses who lie to conceal the truth to prove the alleged crime, and immediately identify any weakness in their statement.
Therefore, you must hire a defense lawyer to examine the prosecution's evidence. You'll also receive the support of a defense team when you employ a lawyer that is an experienced defense lawyer. In addition, you'll benefit from a wide range of connections your defense lawyer has with medical practitioners, private investigators, and experts. These relationships can be utilized to enhance your defense. Criminal Defense Attorney Pride LA
Although hiring an attorney to defend your case can be costly, you'll save money by employing an expert to help you navigate the legal process. Since you have a seasoned lawyer, your case will proceed smoothly and efficiently. In addition, a lawyer can decrease the time your case will take to get through the process. This will allow you to get back to normal as soon as possible. Your charges may result in more significant financial burdens than the costs you pay for an attorney. If you do not have a lawyer to protect you, the financial loss you are liable for could be more from the loss of income due to the time your case could take and the consequences of a conviction. It is also possible to get a free consultation from an experienced law firm well-known for your specific topic.
A highly skilled and knowledgeable lawyer who has been practicing law for many years will know how to settle charges against you. He can assist you in defending your case by devising legal strategies. He can apply the law to your advantage.
A criminal defense lawyer can defend your rights against law enforcement agencies and the prosecution. He will evaluate your case and search for any improperly obtained evidence. With solid evidence, you can be convinced that there was no evidence to support the incorrect accusations. An attorney for criminal defense will help you avoid criminal charges. He can spot any flaws in your case and will know the best methods to cover these.
If you're facing criminal charges, your future and life depend on it and could be drastically altered. If you're found guilty, the consequences could be devastating, from being unable to secure a job and restrictions on where you can reside.
Lawyers specializing in defense can help you keep your criminal record in good standing and prevent any negative implications for the future. The circumstances of your case will determine if your lawyer can reduce or eliminate the penalties or even dismiss the case. The conviction could be dismissed or removed from your record. He will help you find the best ways to limit the negative impact a criminal's confidence could have on your life.
Frequently Asked Questions:
Can a Judge Refuse to Look at Evidence?
Yes, a judge can refuse to look at the evidence. Although the Judge controls everything in the courtroom, he also fully controls what is admitted into evidence. A lawyer can appeal the specific ruling if the judge makes a mistake and I lose the case.
Can You Get a Worse Sentence on Appeal?
On rare occasions, a judge will impose a harsher sentence than suggested (called an upward or aggravated departure). However, in most cases, an appeals court won't overturn the verdict unless the judge abused their authority or gave a punishment beyond what was permitted by law.
Why Should I Get a Criminal Defense Lawyer?
You should get a criminal defense lawyer because maintaining a spotless criminal record might ensure that it has no adverse effects on your future. Your lawyer may be able to have the accusations against you dropped, the penalty reduced, or the case dismissed, depending on the specifics of your case and other factors.
Criminal Defense Attorney of Pride, LA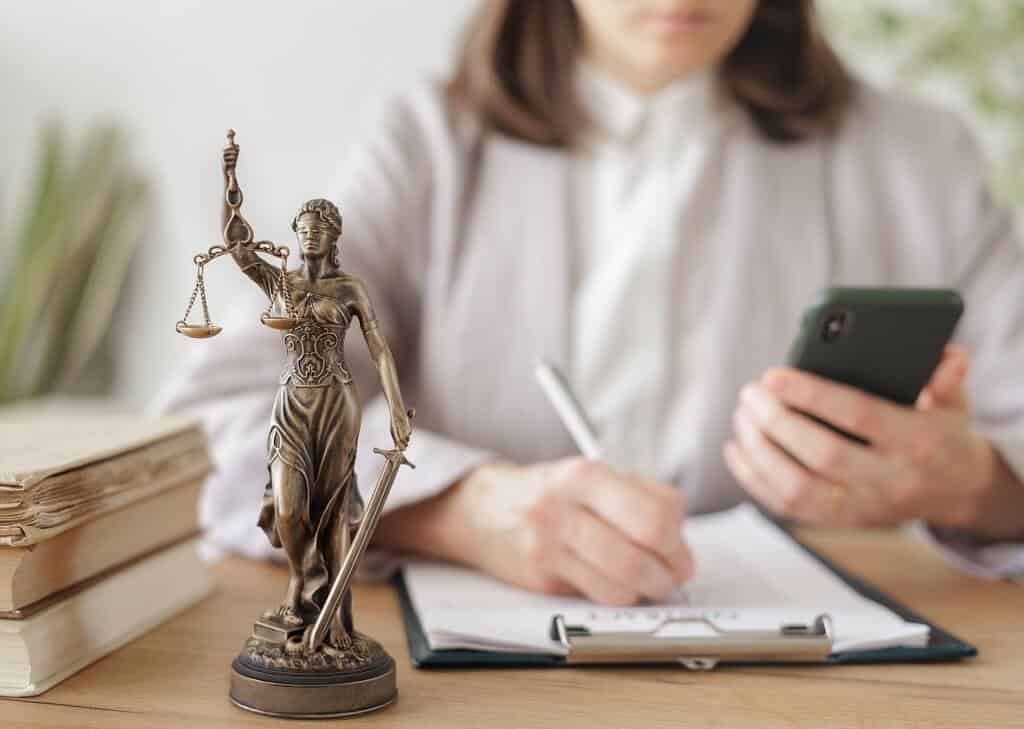 Pride is an unincorporated community in East Baton Rouge Parish, Louisiana. Pride is situated close to the center of Louisiana, which is part of East Baton Rouge County. Its population is less than 6000, with 70% of which are Caucasians and 27% being Black/African American. Pride is home to a lot of seniors and young adults. The crime rate is comparable to that of the average US metropolis. Pride is at the 52nd percentile of security. Forty-eight percent of cities have a better security score than 52%. This means that 52% of towns can be considered riskier. This study is only relevant to Pride's current boundaries. Pride is home to the criminality of 25.73 per thousand residents during a typical year. People living in Pride think the city's southwest region is the most secure.
David E. Stanley, APLC, Also Serves
The center of Louisiana's Cajun and Creole Country is Lafayette. This area is often referred to as the Happiest City In America. The city's roots go back to the 18th century when the Acadians of Canada were exiled from the country. They settled in Louisiana. Two centuries later, tourists visit for a rare experience of the authentic Acadian experience. Lafayette is the center of Cajun food, earning the designation of Best Food City in America. Lafayette's culinary scene is rich in tradition. There's also a great selection of foods to pick from. It is simple to be a fan of Lafayette's Cajun and Zydeco music. If you want to learn the two-step or waltz, there is always dancing with your friends. It's easy to leave with a smile, no matter your passion. Criminal Defense Attorney Pride LA
Need a Personal Injury Attorney? Call David E. Stanley, APLC,
for an Appointment At 225-926-0200 Now!
David E. Stanley, APLC
1055 Laurel Street Suite 2
Baton Rouge, LA 70802
225-926-0200