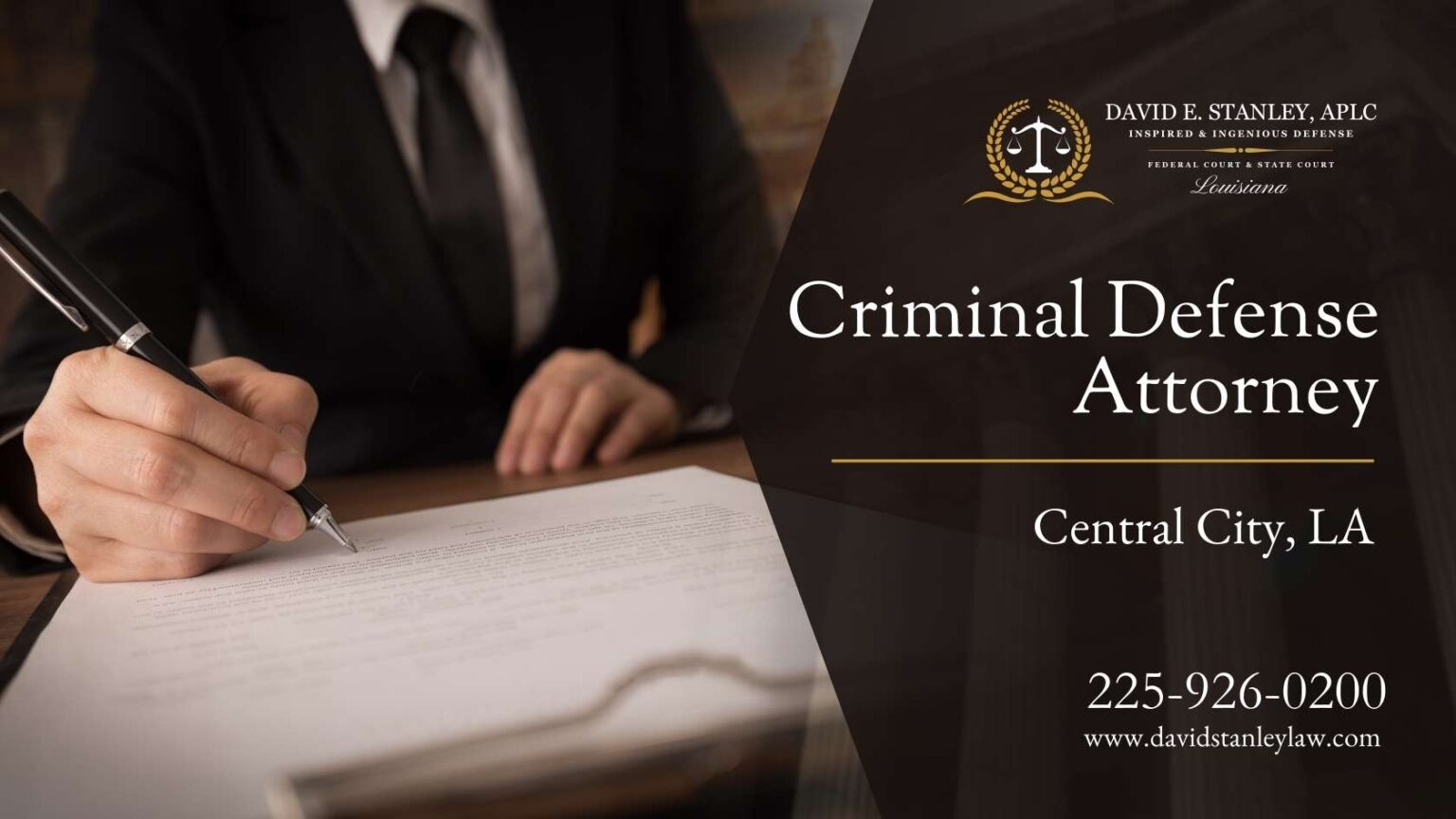 Criminal defenses are necessary to ensure that the defendant only suffers the appropriate punishment. The judge could reduce the sentence. It is possible to decrease the severity of the penalty if a defendant is convicted of a serious crime. Judges may hold criminals accountable, finding that they are technically guilty, even though they have imposed probation or suspended sentences. In this way, they ensure the rule of law and believe that justice is applied fairly to all defendants, even though they carry different punishments. Criminal Defense Attorney Central City LA
An individual can be charged at any point. What the person does next can make a significant impact on how the case comes to an end. A competent criminal defense lawyer will be able to advise you on your rights, help you through the complex legal system, advocate for you, and fight for your best interests. Private criminal defense lawyers take the time to visit clients, get to know their cases, and commit to the process. Public defenders are typically more involved in individual instances, which limits the time they can spend on each topic.
If you've been charged with criminal activity, finding an attorney with the expertise and experience for your defense is crucial. This could be the difference between acquittal or an extremely harsh sentence. David Stanley, a criminal defense attorney, will advocate for your best interests and work to get the best result. Your attorney will assist you in arguing for an appropriate sentence in the event that you are sentenced to prison.
David E. Stanley, APLC represented thousands of people throughout the spectrum of criminal cases, and he has secured acquittals in many cases. Attorney David E. Stanley, APLC, has appeared in the courts for over 35 years. He is experienced in working with experts in and around the judicial system. You can trust  David Stanley a Criminal Defense Attorney Central City LA  to fight for you.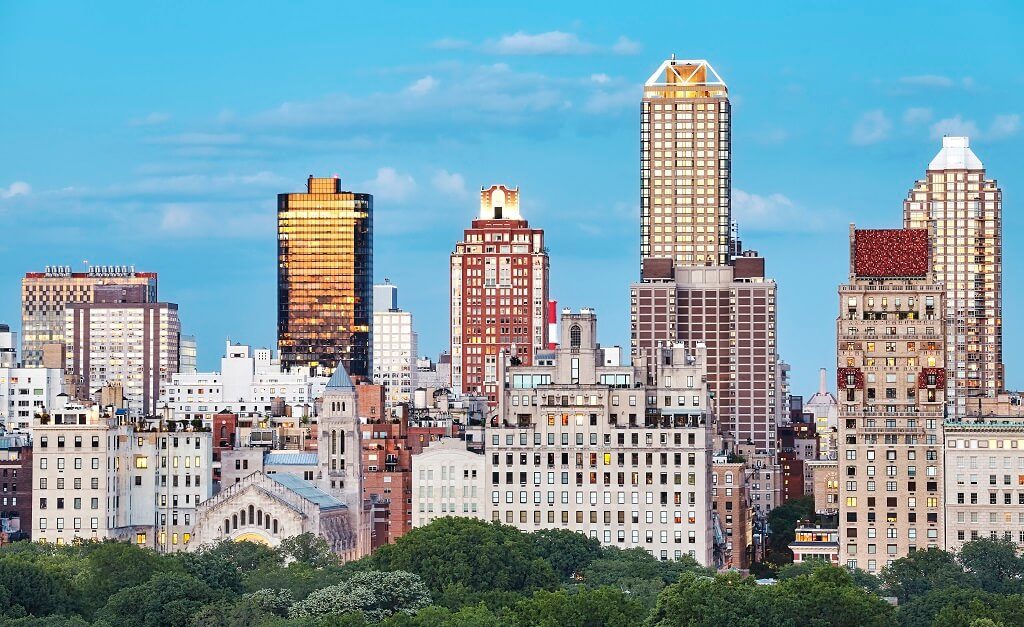 Looking for a Criminal Defense Lawyer? Contact David E. Stanley, APLC for an Appointment Today at 225-926-0200!
Law Services We Offer In Central City, LA
David E. Stanley, APLC practice areas include: Criminal Defense Attorney Central City LA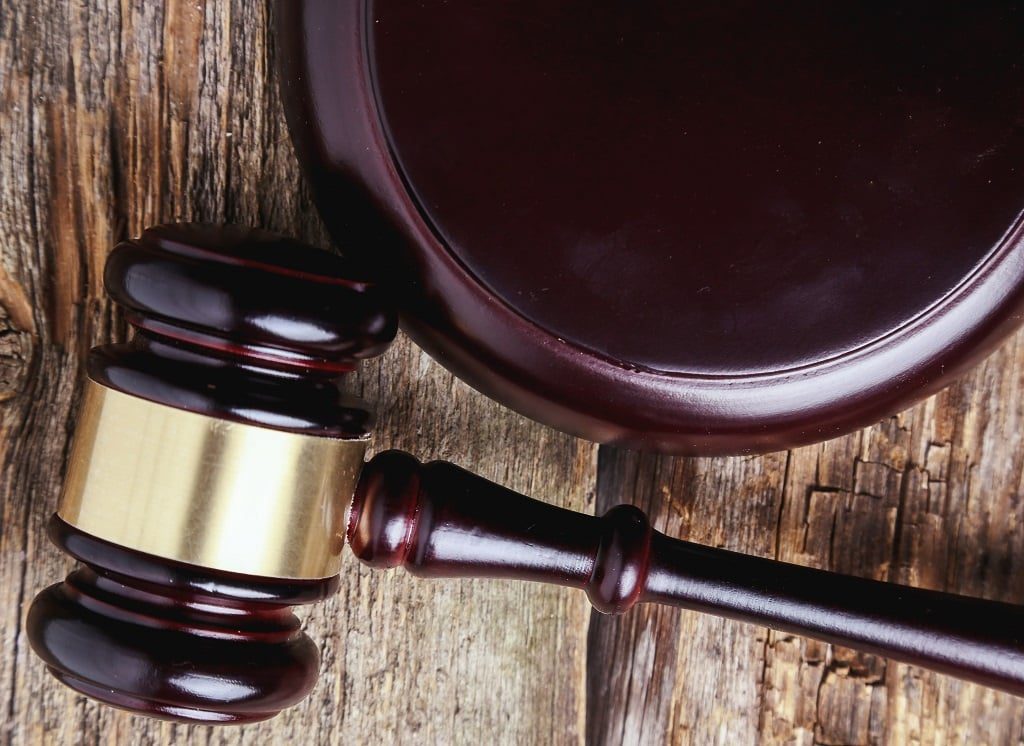 Criminal defenses must be put in place to ensure that the suspect doesn't receive as harsh a punishment as he merits. Should the defense fail, however, a judge can still limit the penalty in the trial's sentencing phase. A defendant could be given a lesser sentence if convicted of a more severe crime than anticipated, based on the nature of the offense.
Justice is given equally to all defendants. Criminal defense means, among other things, having a thorough understanding of statute law and case law as well as the procedures for criminal law to ensure that a defendant's rights are secured.
Someone convicted of an offense has many options to obtain further relief from the criminal justice system. These include appealing to have a criminal conviction overturned or the sentence reduced. Find out about the post-conviction relief options offered to those who've been convicted. Individuals convicted of a crime may appeal their case before a higher court to correct any legal errors. This is not the same as asking for a new trial or wanting a retrial because the defendant doesn't like the outcome. An appeal will instead determine if the sentence or conviction was not properly imposed.
Therefore, the appellant (the person who is appealing the decision) must prove to a higher court that there were errors in how the trial was conducted. No new evidence can be taken into consideration. You have the option of appealing. However, there are certain conditions and deadlines that you have to adhere to, or your request will be considered waived. An experienced legal professional can give you the options available and assist you in meeting the deadlines for filing. Speak with a qualified criminal defense lawyer today to learn more about the possibilities.
Any injury that a person causes to another person can be considered a personal injury under the law. This applies if the injury was caused by negligence, reckless behavior, or any act covered by strict liability. The field of personal injury law is vast, and many types exist. This makes it challenging for individuals to choose the right attorney for their particular case. Learn more about what personal injury law is applicable by contacting us.
Before you pursue a personal injury lawsuit, consider whether your odds of winning outweigh the expense. It is not the case that every incident can be an individual injury case, and there are many instances where a personal injury lawsuit results in damages. It can take many years to negotiate a settlement. At this point, you may lose your wages and have to pay attorney's fees. However, personal injury law can allow you to seek damages if you or someone you love suffered injury or death due to someone else's negligence or reckless acts. Contact a personal injury attorney to determine if you're in the case.
Why You Should Choose David E. Stanley, APLC
You must not be clueless in court when accused of an offense and charged with a crime. Many people are denied their cases because they don't know their rights, legal nuances, or the proper court procedure. In addition, there are stacks of documents to complete when you need to be in court. Therefore, seeking legal assistance from a criminal defense lawyer in cases where the stakes are higher than a fine is essential. Unfortunately, many people do not hire a criminal defense lawyer to save money and avoid paying costs. But, hiring a criminal defense lawyer is always a wise choice. Hiring a lawyer is typically significantly less expensive than the enormous expenses that can result from losing your case. In addition, a criminal defense lawyer is necessary to offer the most effective defense. A criminal defense lawyer knows the differences between criminal cases and can determine what arguments should be utilized to deflect any charges. Here are five reasons why you must hire a great lawyer.
1. Understanding the Judicial System
One main reason for employing an attorney in criminal defense is that they have sufficient knowledge of the judicial system. It's complicated and confusing to grasp, even for the well-versed. A knowledgeable defense lawyer is the best option, as the lawyer has a profound understanding of the intricate court system's workings. They will help you navigate the court process based on your case.
2. Following Proper Court Procedures
When you have an excellent criminal defense lawyer on your side, the lawyer will never sacrifice your cause before even going to court. There's a ton of paperwork involved when you are preparing to defend yourself in court. A professional criminal lawyer knows the proper procedure for processing your case paperwork. Many legal hurdles can block your access to the court, and the prosecutor may utilize this to your advantage. The majority of criminal courts have strict deadlines and obstructions. There is a chance that you're unaware of the responsibilities you have. A highly skilled and experienced lawyer for criminal defense should be there to help you. When the prosecutor realizes they are up against an experienced and professional lawyer, you are more likely to secure a plea bargain.
3. Relationships with the Prosecutors
An experienced defense attorney has established relationships with prosecutors through many years in the legal field. This may seem odd, but lawyers have positive relationships with their counterparts. This is because both parties understand that they'll have more enjoyable experiences when they are familiar with one another. An experienced defense attorney will have a positive relationship with the prosecutor. The relationship could prove beneficial to the outcome of your case. For example, they might be able to negotiate a more favorable agreement for a plea deal or bond. Your lawyer is your advocate and can assist you in navigating legal and political difficulties. Discussions with the prosecutor can often get heated, but your lawyer can work to neutralize the situation. Your lawyer should handle your case professionally when they have a great connection and are knowledgeable about legal issues. Your attorney may have worked in the exact location for many years and be well-versed in the local courts. This may assist him in knowing the best ways to defend against charges.
4. A More Thorough Examination of the Evidence
Prosecutors will review the evidence in your case. Therefore, you should have a legal professional by your side. An experienced and knowledgeable criminal lawyer can uncover evidence against you that might have been obtained in a way that is illegal and could be used to undermine your case. Additionally, your defense attorney is experienced in dealing with witnesses who lie to prove the alleged crime. They can spot flaws in every statement they make promptly. To review witnesses and evidence provided by the prosecution, you'll require the assistance of a criminal defense lawyer. A professional lawyer who is part of the law firm will assist. A defense attorney may have many connections with experts, witnesses, private investigators, and medical professionals. These connections can be used to strengthen the evidence in your defense.
It can be costly to employ an attorney to defend your case, but you will save money when you have someone who can assist you. That is because when you have an expert attorney by your side, your case can be dealt with smoothly and efficiently. A lawyer can reduce the time it takes to take your case through the legal system. This can allow you to resume your life as swiftly as possible. You may need to pay more for an attorney than you have to for defending your criminal charges. The financial loss you might suffer if a lawyer doesn't handle your case may be more significant due to lost income and the possible consequences of a conviction. Also, you can get free advice on your case from a well-reputed law firm.
Frequently Asked Questions:
What You Should Know Before You Talk To A Lawyer?
Do I have a legal issue that has to be resolved?
What legal dangers do I face?
What supporting papers do I need?
Do I need witness statements?
What are my alternatives for settling this conflict without going to court?
How can I resolve this dispute?
How Long Does it Take to Appeal a Sentence?
A straightforward appeal against a sentence will typically take five months.
For What Reason Might an Appeal be Won?
In civil and criminal matters, appeals are frequently won on claims that the judge's application of the law or the trial process was flawed. The person appealing is known as the appellant or, occasionally, the petitioner.
Criminal Defense Attorney of Central City, LA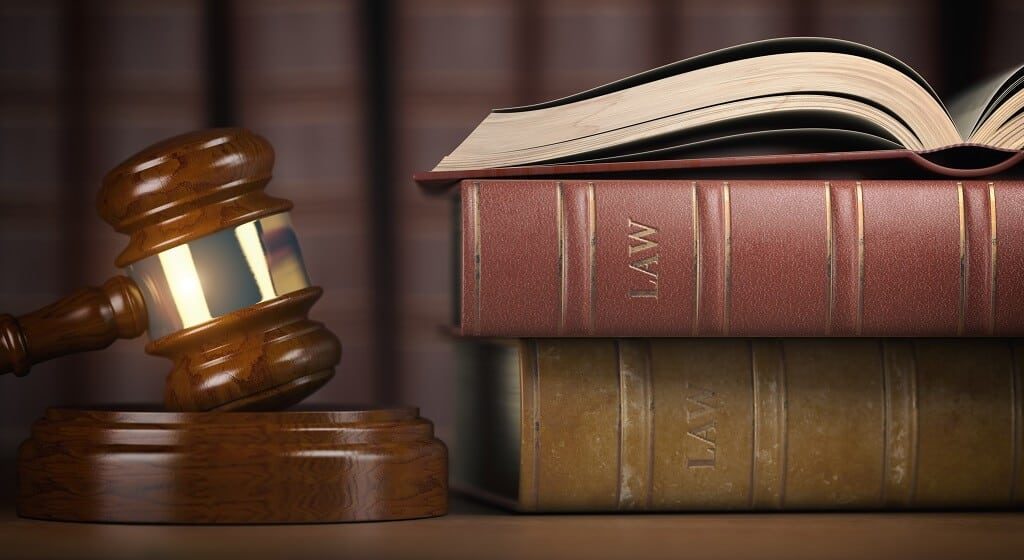 Central City is located in the middle of Louisiana, the largest municipality of the fifteen Louisiana parishes that surround the City of Baton Rouge. The population is approximately 27,000. Central City was established in 2005 and is approximately 12 miles northeast of Baton Rouge. It was home to 26,864 residents in 2010. It is the most populous municipality within the 15 nearby parishes in Baton Rouge.
The northeastern portion of East Baton Rouge Parish is where you can find Central. The approximate 62-mile flood-prone plain is the city's border. They are separated by the Comite and Amite rivers to the west and east, respectively, as well as Greenwell Springs Port Hudson Road north. European colonists discovered pine forests that were home to Choctaw and Amite Indians when they arrived in the 1800s. The first economy was made up of cotton, sweet potatoes, and mills for pine. The famous mineral springs are the reason Greenwell Springs Resort was constructed in 1853. It was a very popular destination for those fleeing the yellow fever epidemic. The ten springs' healing and therapeutic properties were said to treat virtually any ailment. It also served as an entertainment source for the local population and offered jobs to many residents.
David E. Stanley, APLC, Also Serves Ascension Parish, LA
The Ascension Parish's harmonious blend of cultures enhances the experience and enthralls the senses in various ways. The distinctive flavors and accents are directly connected to Louisiana's sweet spot, between Baton Rouge & New Orleans. This is the essence of Southern Louisiana's specialty. In addition, you can take in Louisiana's history and culture during your visit. The vivid hues of The Gardens of Houmas House to the vibrant shades of the Alvin Batiste painting are only some of the numerous things you'll see. The Jambalaya Festival's explosion in flavor and the subsequent explosion in sales of retail items at Tanger Outlets, as well as local-owned stores, are a testimony to the festival's success. There's plenty to see and do in Louisiana's Sweet Spot, Ascension Parish. From the River Road African American Museum's tales to the historic district of Louisiana and sugarcane distilleries, to name a few.
Criminal Defense Attorney Ascension Parish, LA
Need a Personal Injury Lawyer? Contact David E. Stanley, APLC
for an Appointment at 225-926-0200 Now!
David E. Stanley, APLC
1055 Laurel Street Suite 2
Baton Rouge, LA 70802
225-926-0200