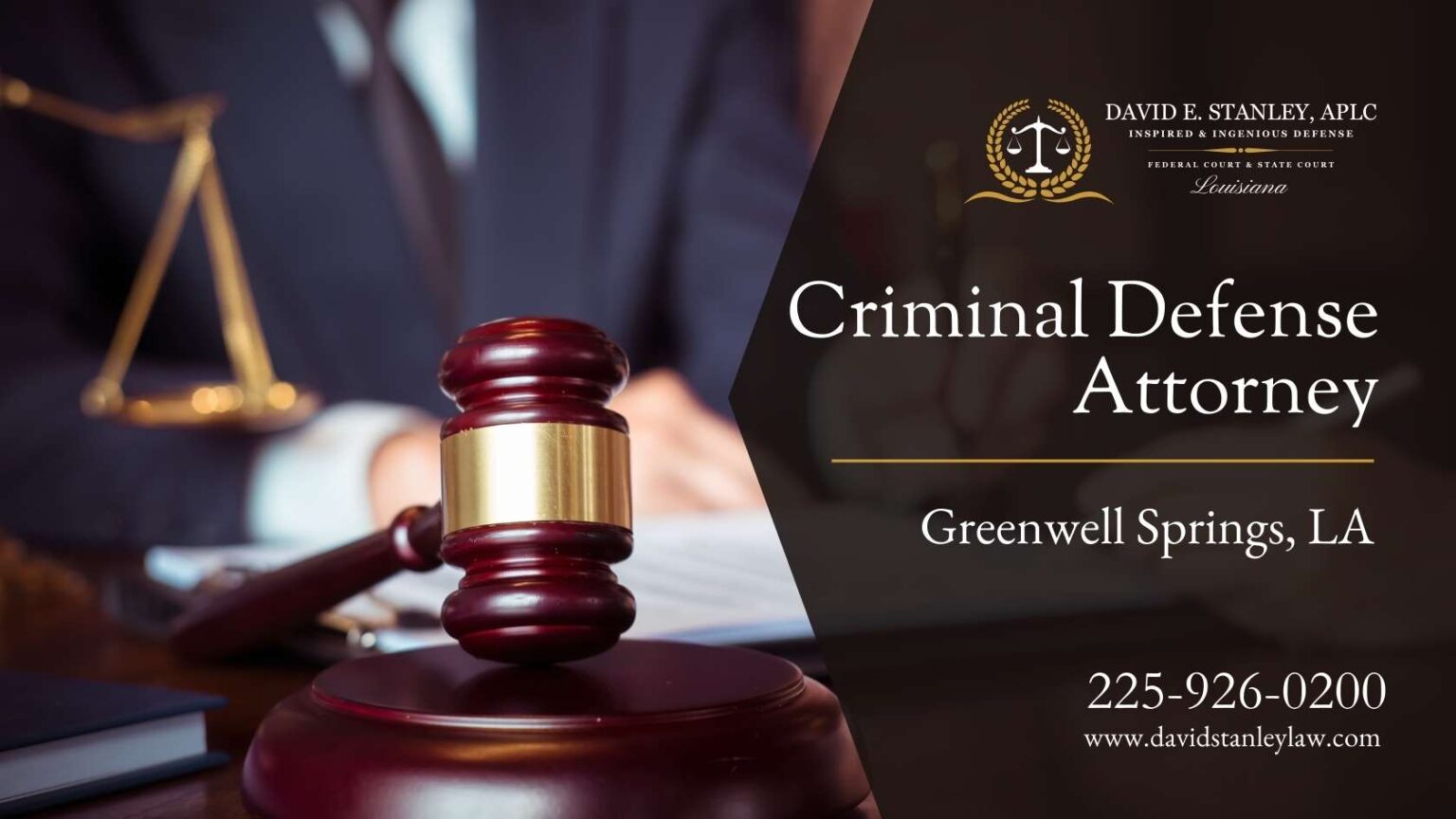 It is crucial to have a criminal defense to ensure that the defendant does not get the harsh punishment the law requires. A judge may decrease the sentence if the reason is sufficient. Even if the defendant is found guilty of a serious offense, it is possible to lower the punishment. Judges may hold criminals accountable for their actions, finding that they are technically guilty, even though they have imposed probation or suspended sentences. This way, they keep the law in check, which is the belief that justice is administered in an even-handed way for all defendants when they do hand in varying sentences. The person could be charged at any time. It is essential that the person who decides the next step in a case's outcome will make a difference. Criminal Defense Attorney Greenwell Springs LA
A skilled criminal defense lawyer can provide you with information about your rights, guide you through the complexities of the legal system, defend you, and advocate for your best interests. Private criminal defense attorneys can meet with clients, discuss situations and take an active role in the case. Public defense attorneys typically have more cases, limiting the time they can devote to specific cases.
Finding a knowledgeable and experienced criminal defense lawyer is crucial should you be charged with any crime. Their knowledge and understanding will significantly enhance your case. This could be the difference between an acquittal and the possibility of a lengthy sentence. Attorney David Stanley, and criminal defense lawyer David Stanley, will fight for your best interest, ensure that you are acquitted of a criminal offense, and work towards the most favorable outcome.
In addition, he will assist you in arguing for an appropriate sentence. David E. Stanley of the APLC has represented thousands of people in criminal trials and obtained acquittals in many cases. Attorney David E. Stanley, APLC, has over 35 years of experience working around the judiciary system in the Baton Rouge area. If you have been accused of an offense, don't delay contacting David E. Stanley, APLC, immediately. You can trust David Stanley a Criminal Defense Attorney Greenwell Springs LA to fight for you.
Need a Criminal Defense Attorney? Contact David E. Stanley, APLC For a Consultation at 225-926-0200
Law Practices David E. Stanley, APLC Offers In Greenwell Springs, LA
David E. Stanley, APLC practice areas include:
Criminal Defense
Criminal defenses are necessary to ensure that the accused is punished to the fullest extent. The judge could reduce the sentence when the defense is unsuccessful. A defendant could receive reduced sentences if found guilty of a more severe crime than was anticipated, based on the specifics of the incident. Even though they can issue suspended sentences or probation in some cases, judges could be able to hold criminals accountable.
This way, they ensure the law of the land, which is the belief that justice is applied equally to all defendants, even though they carry different sentences. Criminal defense is about knowing and using the law of statute in addition to case law, the rules of criminal procedure, and other aspects which ensure that the defendant's rights are protected under the law.
An individual convicted of a crime has several alternatives to seek relief from the criminal justice system. This includes appealing whether a criminal conviction or an order to reduce the sentence was thrown out. An individual convicted of a crime may appeal their case and ask for an appeal by a higher court to rectify any legal mistakes. 
This doesn't mean the defendant has the right to request an appeal or a new trial. But the appeal is a decision whether or not the sentence or conviction was erroneous. The appellant (the person appealing the decision) must demonstrate to a higher judge that there was a mistake in the trial. That means no evidence could be considered. To appeal requires some essential documentation and deadlines to be met, or the court will not consider your appeal. An attorney can help determine your options and ensure that you meet specific filing deadlines. To explore your options, call a qualified criminal defense lawyer now.
Any injury a person or entity inflicts on an individual or entity is legally regarded as personal injury law. It is applicable as it was not caused by negligence, intentional or reckless conduct, or an act covered by strict liability. Lawyers can specialize in numerous areas of personal injury law, making it challenging to find the right lawyer to represent their situation. If you're considering starting a personal injury lawsuit, consider the likelihood of winning worth the risk first. Any injury is not necessarily a personal injury claim. Some individual injury cases will result in damages. A settlement may take several years. At this point, you may lose wages and have to pay attorney fees.
On the other hand, suppose you or someone you love has suffered injury or death due to an individual's negligence. In that case, neglect or reckless acts and you are legally entitled to compensation under personal injury laws. Again, hire a personal injury lawyer to advise you on your case.
Why You Should Choose David E. Stanley, APLC
You do not want your criminal case to be rejected by a judge when you're accused of a crime. Unfortunately, many people are denied their cases due to their inability to know their rights, legal details, or proper court procedures. When you go to court, numerous procedures must be followed. If you are facing severe penalties, like the possibility of a lawsuit or fine, you need to consult a criminal defense attorney.
Unfortunately, many people do not engage an attorney for their criminal defense to reduce the cost and expenses associated with it. But the reality is that employing a criminal defense attorney is always wise because the monetary fees for hiring a lawyer are typically minimal compared to the enormous costs incurred from losing your case.
A criminal defense attorney is vital to ensure the most effective defense. They know the differences between criminal cases and will know which arguments can be used to disqualify any charge. Here are the five reasons why you need to hire an excellent lawyer.
Understanding of the Judicial System
One of the main reasons to employ an attorney for criminal defense is that he is competent in how the judicial system works. The legal system is intricate and can be challenging to comprehend for the people who work for it every day. A competent defense lawyer will be in a position to help you navigate the intricate workings of the court system. You will be led through the court proceedings according to your case. David Stanley is a veteran in handling criminal cases.
Relations with Prosecutors
After working in the legal profession for years, a defense attorney can develop relationships with prosecutors. Although it can seem odd, attorneys can enjoy positive relationships with their counterparts. The reason for this is that parties tend to have positive experiences. You can expect a strong connection between your attorney and the prosecutor if you engage well with one. This can be a valuable benefit to your case's success. They might be able to agree on a more favorable plea deal or bond. 
Your defense attorney is your advocate and will help you navigate the political and legal challenges. Your attorney can assist you in calming heated discussions with the prosecutor. Suppose the lawyer you choose is highly regarded, has legal experience, and is a trusted source. In that case, you can be sure he will professionally handle your case. If your lawyer has worked diligently in your community and is familiar with local judges, he'll know the best strategies for that particular judge.
A More Thorough Examination of the Evidence
The prosecution experts will review the evidence you have in your criminal case. Legal experts will be on your side. A knowledgeable and experienced criminal lawyer can locate evidence that was illegally collected to affect the outcome of your case.
Furthermore, your lawyer knows how to deal with the witnesses who exaggerate the truth to justify the alleged crime and is adept at immediately pointing out any weaknesses in their statements. So, it is essential to find a criminal defense lawyer to scrutinize the evidence and witnesses presented by the prosecution.
Additionally, you will get the support of an experienced defense team when you choose a lawyer who is an experienced defense attorney. The benefits include numerous connections your defense lawyer can establish with medical professionals, private investigators, and experts. These connections can be used to add more substantial evidence for your defense.
While it could be costly to retain an attorney to handle criminal defense and defense, you'll be spending less if you have an attorney to assist you. Your case will run smoothly and effectively if you have a seasoned attorney. An attorney can help cut down the time it takes to get your chance through the legal system. This could allow you to resume your everyday life as fast as possible. A well-respected law firm can provide a complimentary consultation to assist you in your case.
Frequently Asked Questions:
Is it Difficult to Win an Appeal?
It's pretty difficult to win an appeal. First, you must demonstrate that the trial court committed a legal error that negatively impacted you. You must prove that there was an error, not the trial court, which need not demonstrate that it was correct. So, winning an appeal is extremely difficult.
Why do you Need to Hire a Personal Injury Lawyer?
You need to hire a personal injury lawyer because you need someone on your side to monitor your claim and expedite the process. Therefore, you should employ a personal injury attorney. Additionally, by negotiating with the defendant's attorneys and speaking with insurance companies on your behalf, he can help you get compensation quickly.
What Percent of Court Appeals is Successful?
A criminal appeal has a slim likelihood of success. The success rate for criminal appeals is around 20%.
Criminal Defense Attorney of
Greenwell Springs, LA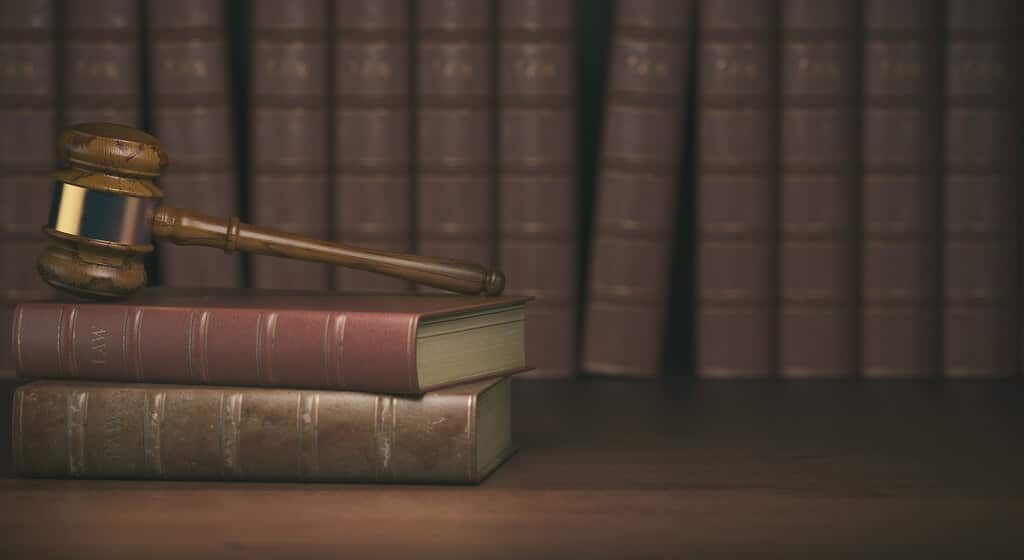 Greenwell Springs can be described as an area within central Louisiana. It is located within the Baton Rouge metropolitan region. It was previously a distinct neighborhood that was not incorporated into East Baton Rouge Parish. In memory of the Greenwell family, the resort was constructed in 1850. The resort included a pavilion, cottages, and a hotel. Robert W. Greenwell bought the land that is now known as Greenwell Springs. He began to develop the area into an agricultural area and constructed ten healing springs. Although the springs were located close to one another, each was believed to possess distinctive mineral properties. It was thought that this indicated they came from different levels below the ground. Criminal Defense Attorney Greenwell Springs LA
David E. Stanley, APLC, Also Serves Iberville Parish, LA
Iberville Parish, LA has one of the most stunning places to visit in south Louisiana. Take a trip along the Great River Road amidst the sugar cane fields and take in the splendor of Nottoway, the largest historic residence in the South. Then, you'll continue along River Road to find the Plaquemine Lock Historical Site, Iberville Museum, and the Madonna Chapel. The beauty of North Iberville, from its bayou views through its great twisted oaks, is unbeatable.
Our North Iberville Visitors Center staff will be pleased to help you make your plans for your next journey and guide you to one of our special cultural experiences. The East Iberville communities are St. Gabriel or Carville across the river. In this place, you'll have the opportunity to explore the fascinating Hansen's disease Museum's story and hear about the courageous individuals who stood up to the stigma this disease used to bring about in society.
Need a Personal Injury Attorney? Call David E. Stanley, APLC,
for an Appointment At 225-926-0200 Now!
David E. Stanley, APLC
1055 Laurel Street Suite 2
Baton Rouge, LA 70802
225-926-0200