Criminal defenses must be carefully investigated, properly raised, and carefully proven with competent evidence to ensure that the defendant is not wrongfully convicted or, at a minimum, not convicted and punished for a more serious crime than the evidence and law allows.   So, even if the defendant is charged with a very serious crime, he may be able to establish a defense to that crime or produce evidence that would lower the grade of the offense, which may result in the imposition of a less severe sentence.  Some crimes carry mandatory penalties which the sentencing judge is required to impose, while other lesser offenses may give the sentencing judge the discretion to impose a less severe penalty, suspend the sentence imposed, and place the defendant on probation. Criminal Defense Attorney Baton Rouge LA
So for example, upon conviction for second degree murder, the sentencing judge must sentence the defendant to life imprisonment without benefit of probation, parole, or suspension of sentence. He has no other choice and no discretion to impose any other sentence. However, if the defendant is convicted of manslaughter, instead of second degree murder, then the sentencing judge has more freedom and discretion when imposing sentence on the defendant because manslaughter is a lesser grade of homicide than second degree murder.  When sentencing the defendant for manslaughter, the judge may impose a sentence of imprisonment at hard labor for not more than forty years. However, the sentencing judge has discretion regarding the length of the sentence and whether to suspend all or part of the sentence.  In practice, judges often have significant discretion when imposing a sentence on the defendant for a particular crime.  Judges consider a variety of factors in deciding on a particular sentence for the crime for which the defendant was convicted.
What happens immediately following the incident can sometimes significantly affect, either positively or negatively, how the case concludes. An experienced criminal defense lawyer will investigate your case, gather and preserve favorable evidence, inform you of your rights, and help you navigate the legal system. They also will advocate for your rights, present your claims and defenses, and support and look out for your best interests. Private criminal defense lawyers will control and manage their caseload so that there is sufficient time to meet with clients, discuss their circumstances, investigate their claims, research and carefully present claims and defenses. Public defenders are very dedicated and hard working. But, typically they have less control over their caseload, and a substantially higher volume caseload than most retained counsel, which may limit the amount of time they have to work on any specific case.
Hiring a skilled, experienced, and energetic criminal defense lawyer is essential when you're charged with a crime. The experience and knowledge made available to you may significantly improve your chances of satisfactory resolution of your case and could mean the difference between no jail time or a lengthy term of imprisonment.
David Stanley, is a knowledgeable, experienced, and highly skilled criminal defense lawyer. He will fight hard to protect your rights, look out for your best interests, and seek the best possible resolution of your case so that you can put your criminal case behind you and move on with your life. David E. Stanley, APLC, has successfully represented individuals in felony criminal cases in federal and state courts throughout Louisiana. David E. Stanley, APLC is located in Baton Rouge, Louisiana . Do not hesitate to contact criminal defense attorney baton rouge LA David E. Stanley, APLC, immediately. David Stanley will fight for your rights.
Law Services We Offer In Baton Rouge Parish, LA
David E. Stanley, APLC practice areas include:
It is crucial to have criminal defenses in place to ensure that the accused is not given as severe punishment as he merits. The judge could reduce the sentence if the defense fails. Even if the defendant is found guilty of a serious offense, there is a way to lessen the penalty. Although they can issue suspended sentences or probation, judges may hold criminals accountable. Judges do this to ensure the rule of law. This means that justice is given equally to all defendants. Criminal defense is the application of statute, case, and procedural law to safeguard the defendant's rights. David E. Stanley has been educated and has demonstrated his proficiency in the State Bar to be allowed to practice law. He also has the experience and knowledge of Baton Rouge courts to assist you in defending yourself against criminal charges.
A person guilty of an offense has many options to obtain further relief from the criminal justice process. There are many options for having a conviction thrown out or reducing the sentence. An individual convicted of a crime may appeal their case and ask for a request by a higher court to fix any legal errors. This isn't the same as seeking a retrial because they don't like the outcome. An appeal will determine if the sentence or conviction was not imposed correctly. The appealed-to who appeals the verdict must prove to a higher court that the trial was flawed. That means no evidence may be considered. While you have the right to appeal the decision, some essential requirements and deadlines must be adhered to, or the appeal could be withdrawn. Criminal Defense Attorney Baton Rouge LA
Personal injury law refers to any injury that a person or entity inflicts on another so long as the damage resulted from negligent, deliberate, or reckless behavior or action covered by strict liability. As a result, the fields of law relating to personal injuries are extensive, and numerous possibilities exist. This makes it difficult for those seeking to pick the right lawyer for their particular case.
For example, a lawyer who focuses in the practice area of personal injury might not be the best fit to represent someone in the event of a divorce or murder case. Think about whether the possibility of winning a personal injury lawsuit is worth the risk. Not every injury constitutes an individual injury case; there are many instances where a personal injury lawsuit results from damages. It could take several years to settle. You may lose your job and pay court costs during this period.
Personal injury law could permit you to seek damages if you or someone else you know incurred an injury or was killed due to another person's negligence, malpractice, or reckless conduct. Contact an attorney for personal injuries to review your case to determine whether you can prove your case.
Why You Should Choose David E. Stanley, APLC
You don't want to appear in court without a plan when you are accused of a crime and facing criminal charges. Most individuals lose their cases due to being unaware of their legal rights, legal nuances, and the proper court procedures. If you're required to appear in court, there's plenty of paperwork to be followed. You should therefore get legal advice from a criminal lawyer in cases where the stakes are more than a simple fine.
Most people don't hire an attorney for their criminal defense to save on the cost. But the fact is that hiring a criminal defense lawyer is always a good idea because the services of a lawyer cost less compared to the massive expenses that result from the loss of your case.
Therefore, a criminal defense lawyer must ensure the highest quality defense. A criminal defense lawyer knows the various criminal cases. He will quickly recognize the arguments and other factors that can be utilized to lessen charges. Below are the top four reasons why you should hire a reputable lawyer.
Understanding the Judicial System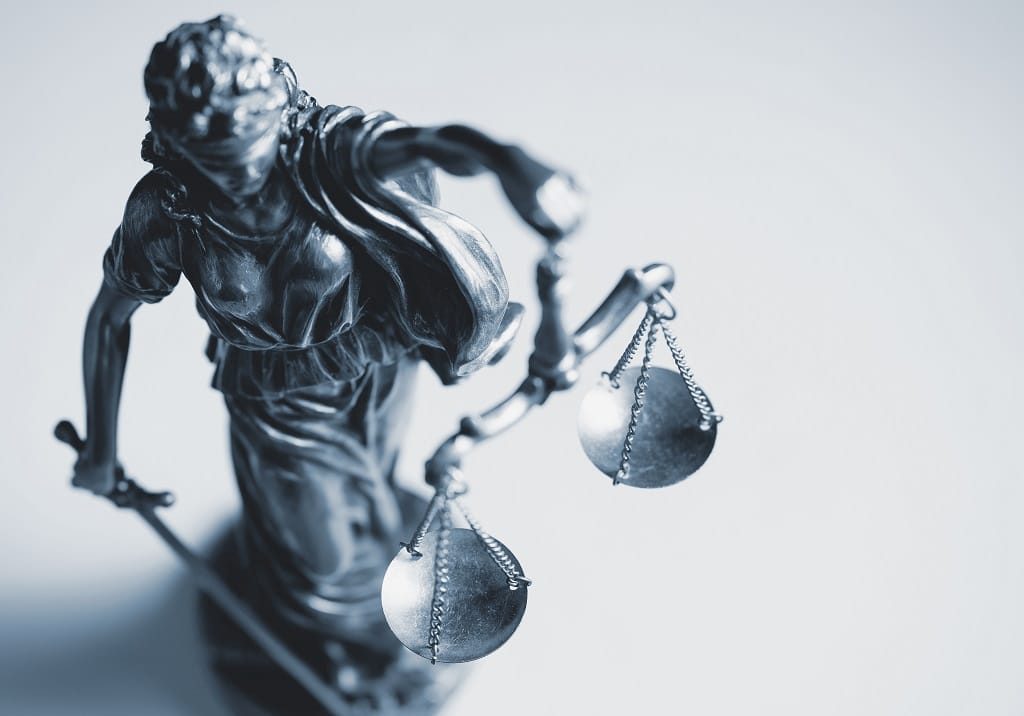 A criminal defense lawyer has sufficient experience in your country's judicial system. However, the legal system is intricate and hard to grasp, even for the people who work for it each day. Thus, you should seek an experienced lawyer for defense as he understands the courts' complex operations and procedures. In addition, you will be assisted through the court procedure in your particular case.
Relationships with Prosecutors
Lawyers can build relationships with prosecutors with many years of experience in the legal profession. This may seem odd, but lawyers also have good relationships with prosecutors. This is because each of them understands they can have more enjoyable experiences when they know one another. It is possible to expect a solid relationship between your attorney and the prosecutor if you hire one. This relationship can prove to be helpful for the outcome of your case. For example, they may reach a more favorable agreement for a plea deal or bond. Your defense attorney acts as your advocate and can assist you in navigating the legal and political complexities. While heated discussions can occur with the prosecutor, your lawyer can help keep the tension at bay.
A good attorney has an excellent rapport with you and has experience in the legal field. You can be confident that he will professionally manage all the negotiations in your case. Suppose your lawyer is a dedicated worker in your city. You may find that he is familiar with local judges and could be knowledgeable of the best methods to use for a specific judge when defending against an accusation.
More Thorough Analysis of the Evidence
The experts from the prosecution will examine the evidence in your criminal case. Also, it is recommended that you get a legal professional on your side. A seasoned criminal lawyer can help you determine illegally obtained proof to compromise your case. In addition, your attorney is experienced in dealing with witnesses who fabricate facts to justify the crime. They will be able to promptly point out flaws in every statement they make.
For a thorough examination of the evidence and the witnesses presented by the prosecution, you'll need to hire a criminal lawyer. A professional defense lawyer that is part of the law firm will assist. A lawyer representing you in defense could have connections to expert witnesses, private investigators, and medical professionals. These connections can serve as additional evidence for your defense.
It may seem expensive to hire an attorney for criminal defense, but you'll save money if you have someone who can assist you. That is because, with an experienced lawyer by your side, your case will be handled smoothly and efficiently. Therefore, a lawyer will decrease the time it takes for your chance to make it through the legal system. This allows you to return to your life as soon as possible. You may need to spend more on an attorney than you pay to defend your criminal charges. Without a lawyer, the financial loss you are liable for could be more in lost earnings due to the time your case takes to resolve and the consequences of a conviction. A well-respected law firm can provide a complimentary consultation to assist you in your case. Criminal Defense Attorney Baton Rouge LA
Frequently Asked Questions:
What is the Role of a Lawyer in a Criminal Case?
The role of a criminal defense lawyer is to assist the defendant in making their case about why the prosecution's allegations do not warrant a conviction. In addition, a criminal defense attorney will formulate successful defense plans, interpret the law, and decide how to proceed with the prosecution.
Are Public Defenders Good?
Public defenders are frequently just as successful as private counsel, according to new research by the American Bar Association. This study's findings "strongly suggest that public defender representation is related to improved case outcomes."
What's the Difference Between an Attorney and Lawyer?
Lawyers have completed legal education frequently after passing the bar exam. The word "attorney" has French roots and comes from a verb that means to represent someone else. An attorney is a shortened version of the official title "attorney at law."
Criminal Defense Attorney of Baton Rouge, LA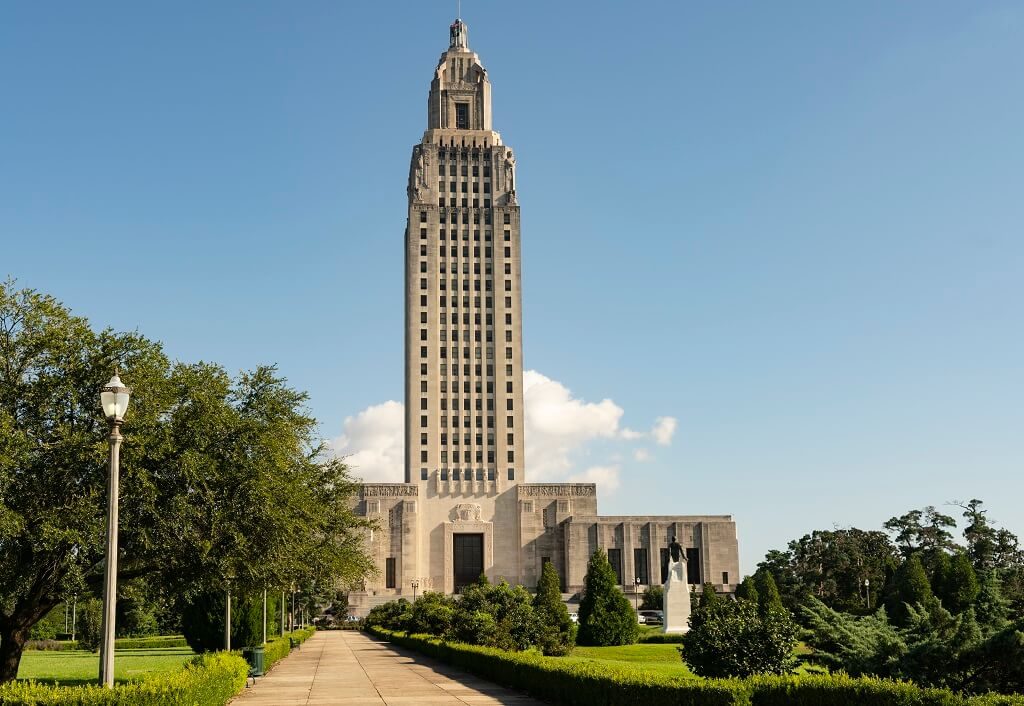 Baton Rouge is Louisiana's Capital City and is the heart of everything Louisiana. With a prime, central area just an hour from New Orleans and Lafayette. Baton Rouge is the ideal city to discover the diverse culture of this great state. The state's Capital City showcases the rich heritage, music, and natural beauty that residents and visitors enjoy. In addition, Baton Rouge is rich in political and cultural heritage with French, Spanish, Creole, and Native American roots. It's evident in the cuisine, buildings, and history. Explore Baton Rouge, whether you're here on business or for pleasure.
David E. Stanley, APLC, Also Serves
Central City, LA
The biggest municipality of 15 Louisiana parishes surrounding the City of Baton Rouge is Central City, Louisiana. There are approximately 27,000 residents living there. It lies 12 miles to the north of Baton Rouge in Louisiana. The City of Central was home to 26,864 residents as of 2010. It is the biggest municipality in the 15 adjacent parishes in Baton Rouge. European colonists discovered a region of pine forests inhabited by Choctaw and Amite Indians after arriving in the 1800s.
At the beginning of civilization, cotton, sweet potatoes, and pine mills were the primary sources of the economy. The famous mineral springs were the main reason the Greenwell Springs Resort was constructed in 1853. Many people fled the yellow fever epidemics that plagued cities, making this a popular location. The belief was that the ten springs could treat nearly all illnesses.
Criminal Defense Attorney Central City, LA
Need a Criminal Defense Attorney Baton Rouge LA?
Contact David E. Stanley, APLC, for an Appointment
At 225-926-0200 Now!
David E. Stanley, APLC
1055 Laurel Street Suite 2
Baton Rouge, LA 70802
225-926-0200