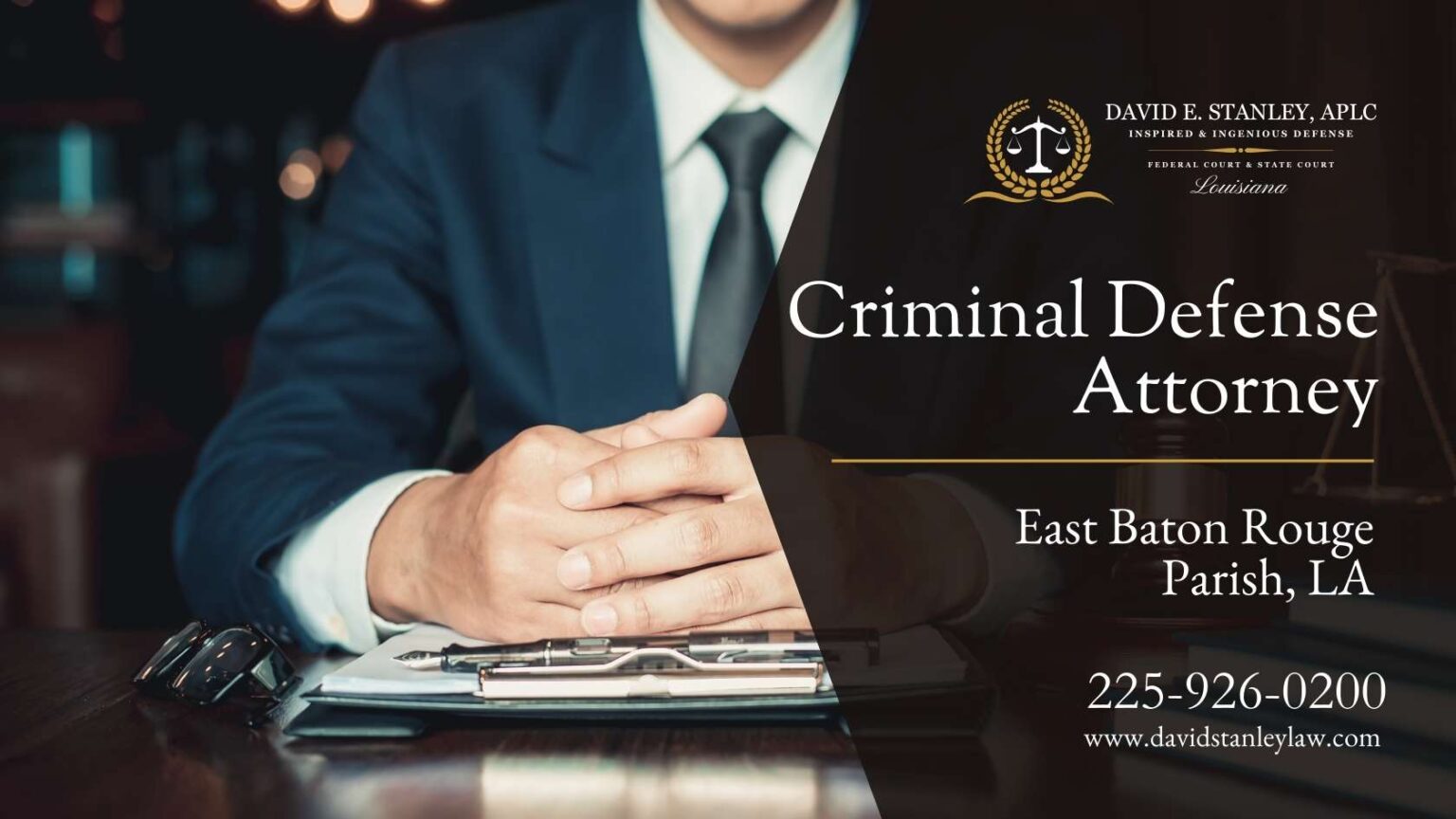 A credible lawyer must establish criminal defenses to ensure that the defendant does not get a harsh punishment. A judge can reduce the sentence if the defense is not successful. Even when a defendant is found guilty of a serious offense, it is possible to lessen the punishment. Criminals are held accountable by judges and find they are technically guilty, even if they may impose suspended or probation sentences. They adhere to the rules of law, believe justice is fair, and apply equally to everyone accused. In reality, however, they can decide to impose different sentences. Anyone can be charged at any time. What they do next could make a massive difference in how the case is resolved. You must employ a skilled criminal defense attorney if you're being investigated for criminal offenses. Their experience and knowledge can help in the result of your case. They may even be able to assist you in attempting to get a shorter sentence or even an exoneration.  David Stanley, a criminal defense lawyer, will fight for your best interests, avoid wrongly convicted people, and work to get the best result. A lawyer will represent you if you are guilty and fight for an appropriate sentence. David E. Stanley, APLC, has represented thousands of clients in nearly every kind of criminal trial and has won an acquittal in numerous cases. David E. Stanley, APLC, has represented clients throughout the Baton Rouge region with over 35 years of experience working with people within and around the justice system. Let David Stanley a Criminal Defense Attorney East Baton Rouge Parish LA represent you.
Law Services We Offer In
East Baton Rouge Parish, LA
David E. Stanley, APLC offers the following legal services:
A credible lawyer must establish criminal defenses to ensure that the defendant does not get a harsh punishment. A judge can reduce the sentence if the defense is unsuccessful. Even when a defendant is found guilty of a serious offense, it is possible to lessen the penalty. Judges can hold criminals accountable regardless of whether they issue suspended or probation sentences. They do this to ensure the rule of law and that justice is fair for all defendants. In reality, they can give different sentences.  Criminal defense involves the application of the law, statute, and procedural law to defend the defendant's rights. The Defender's lawyers have been educated and have demonstrated their proficiency before the State Bar to be permitted to practice law. They also have the experience and expertise of East Baton Rouge courts to assist you in defending yourself from criminal charges. Contact us today if you've been accused of a crime.
People convicted of a crime can seek additional relief from the criminal justice system. This could include appealing the conviction or decreasing the sentence. Those who have been found guilty will learn about post-conviction options. An individual convicted of a crime may appeal the ruling or request an appeals court to examine specific elements of the case to determine whether there was an error. It does not mean the defendant is entitled to an appeal or a new trial. But the request is a decision on whether the sentence or conviction was erroneously handed down. For example, the appealed party demands the verdict and must convince a higher judge that the trial wasn't fair. There is no new evidence that can be taken into consideration. You are entitled to appeal. However, there are specific conditions and deadlines that you have to comply with, or your appeal may be considered waived. A lawyer can help you determine your options and ensure that you have met specific deadlines for filing.
The harm caused by an individual or a company to another person violates personal injury law. But, it must not be caused by reckless, negligent, or intentional behavior or an act under strict responsibility. Attorneys may be experts in various areas of the law of personal injury. Each injury is not an individual injury case. There are a few personal injury cases that will result in damages. It could take a long time to settle. You may lose your earnings and must pay attorney costs during this period.  Personal injury law can allow you to seek damages if you or someone you love suffered death or injury because of the negligence of another, their malpractice, or reckless behavior. To find out if you are in a case, consult an attorney for personal injuries.
Why You Should Choose David E. Stanley, APLC
You do not wish to be dismissed by a judge when you're accused of an offense. However, many people lose their cases because they don't know their rights, legal requirements, or the proper court procedure. If you are in court, there are a lot of rules to be adhered to. If the stakes are higher than a fine, it is essential to seek legal advice from a criminal defense attorney.  Unfortunately, many don't hire a criminal defense lawyer to reduce costs and avoid having to pay fees. The financial costs associated with hiring a lawyer are lower than the enormous costs that can result in the event of the loss of your case. For the most effective defense, you must hire an attorney for criminal defense. A criminal defense attorney knows the distinctions between criminal cases and can determine the arguments used to disqualify any charge. Here are our top four reasons why an attorney is necessary.
Understanding the Judicial System
A criminal defense attorney is an ideal choice since they know the inner workings of the judicial system in the United States and the State you are in. It can be complicated and challenging to comprehend even for those within the legal system each day. A skilled defense lawyer is ideal since they thoroughly understand the intricate court system's workings. A lawyer will assist you in navigating the legal process.
Follow the Correct Court Procedures
An excellent criminal defense lawyer will defend your rights and not compromise your defense. If you're planning to present your case in court, a lot of paperwork must be completed. A competent criminal lawyer knows how to handle your case's documents. There is a chance that you will be prevented from attending court due to legal hurdles. The prosecutor could make use of this advantage.  A lot of courts dealing with criminal cases have strict deadlines and delays. Legal procedures could also make keeping track of your obligations challenging. You must be able to count on the solid support of a skilled and professional criminal defense attorney. It is more likely not to be found guilty when the prosecutor knows you're up against an experienced and competent lawyer.
Relations with Prosecutors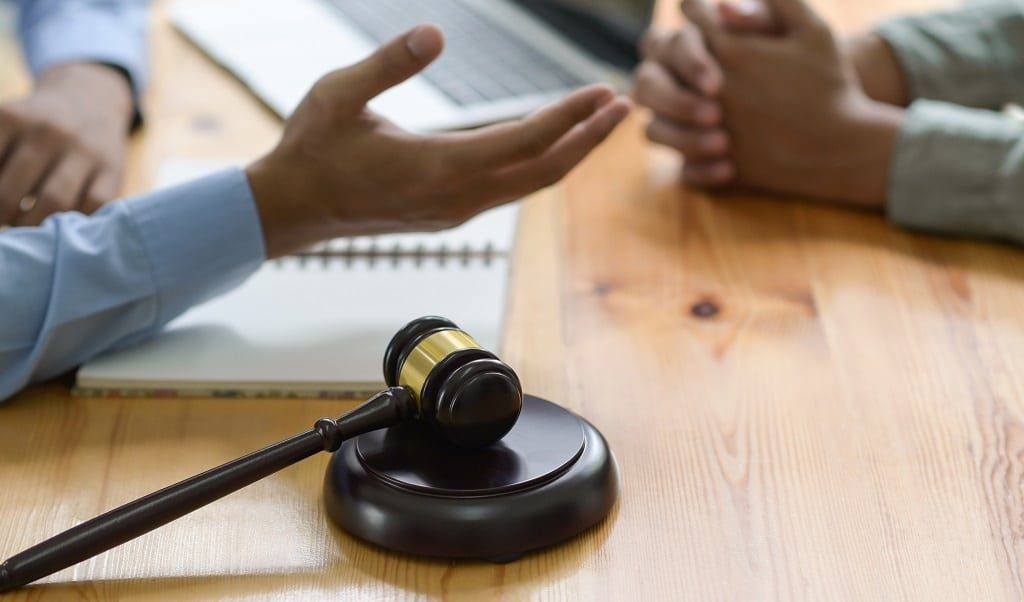 With years of experience in law, lawyers can establish relationships with prosecutors. While it might seem odd, attorneys can enjoy positive relations with their colleagues. Each party knows they are more likely to have a pleasant experience when they get to know each other. It is possible to expect a solid connection between your defense attorney and the prosecutor if you choose to hire one. This could be an essential advantage to the outcome of your case. They might be able to agree on an improved plea bargain or bond.  Your lawyer is your advocate and will help you navigate the political and legal issues. Your attorney can assist you in calming heated debates with the prosecutor. You can trust that the lawyer you choose to work with will handle your case professionally when they have a great relationship with them and have experience in legal issues. Your attorney may have worked in the same field for a long time and is familiar with local judges. This can aid him in determining the most effective strategies to defend himself against accusations.
Your future and your life depend on whether or not you are facing an investigation into a crime. If you're accused of being guilty and sentenced to prison, your life will be changed drastically. You'll have to pay fines and costs and several years in jail. Inability to defend yourself properly could have severe consequences. This could include losing your ability to find a job or restrictions on your residence.  A professional defense attorney will help you keep your criminal record clear and prevent any negative implications for the future. The circumstances surrounding your case will determine whether your lawyer can reduce or lessen the penalties or dismiss the case. A conviction can be annulled or removed from your record. He can help you determine the most effective ways to reduce the adverse effects the sentence of a criminal could affect your life.
Frequently Asked Questions:
Why Must the Defense Attorney Provide the Best Possible Defense?
The defense attorney must provide the best possible defense because the defendant can be vindicated of their crime or receive a fair penalty. Therefore, the criminal defense attorney must make every effort to ensure that the defendant's account is heard and understood.
What is the Defense Attorney's Most Important Responsibility?
Your criminal defense attorney's first and foremost responsibility is to stand up for you and represent you in court. The American Bar Association states that a criminal defense attorney's primary duty is to fight for and protect the rights of their clients.
What Happens if You Tell Your Lawyer You are Guilty?
You have told your lawyer you are guilty. Therefore, you will still be represented. However, if you opted for a "not guilty" plea, your attorney cannot conclusively argue that you did not commit the crime.
East Baton Rouge Parish, LA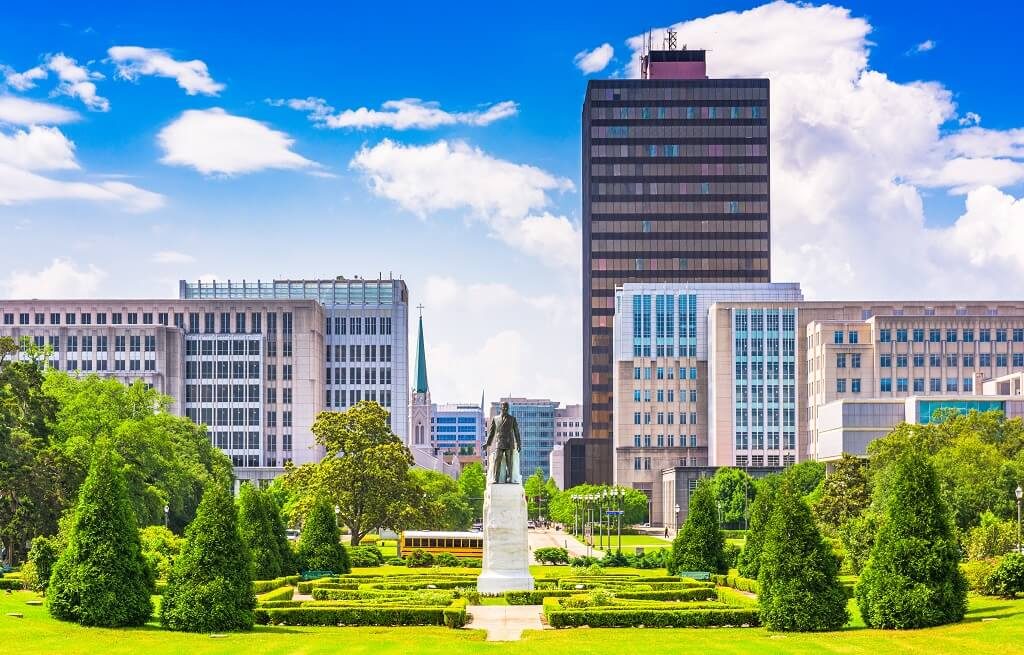 The French expression baton rouge meaning red stick is the name given to the parish. The stick was utilized to mark the boundaries of tribes by Native Americans. A perfect mix of city facilities and the local culture can be located in the central Baton Rouge residential area. The Louisiana Arts and Science Museum, along with the Louisiana State Capitol, are some of the distinctive features of East Baton Rouge Parish. There's also the Old State Capitol and the Louisiana State Capitol. In addition, there's the Baton Rouge Zoo and Rural Life Museum. There are the Pentagon Barracks, the LSU Museum of Art, and the Southern University Museum of Art. Criminal Defense Attorney East Baton Rouge Parish LA
David E. Stanley, APLC, Also Serves
East Feliciana, LA
East Feliciana Parish in Louisiana is well-known for its historic landmarks and scenic beauty. In the times of cotton, it was a legal commercial, educational, and academic hub. As a result, many charming, historic towns and breathtaking country roads exist. The remains of the former Centenary College are located about 30 miles northeast of Baton Rouge in East Feliciana Parish's hilly terrain. The liberal arts college was established in 1825. It is now the main attraction at Centenary State Historic Site. It tells the story of a once-successful men's college that rose to prominence during the Civil War. Criminal Defense Attorney East Baton Rouge Parish LA
Need a Personal Injury Lawyer?
Contact David E. Stanley, APLC, for an Appointment
At 225-926-0200 Now!
David E. Stanley, APLC
1055 Laurel Street Suite 2
Baton Rouge, LA 70802
225-926-0200