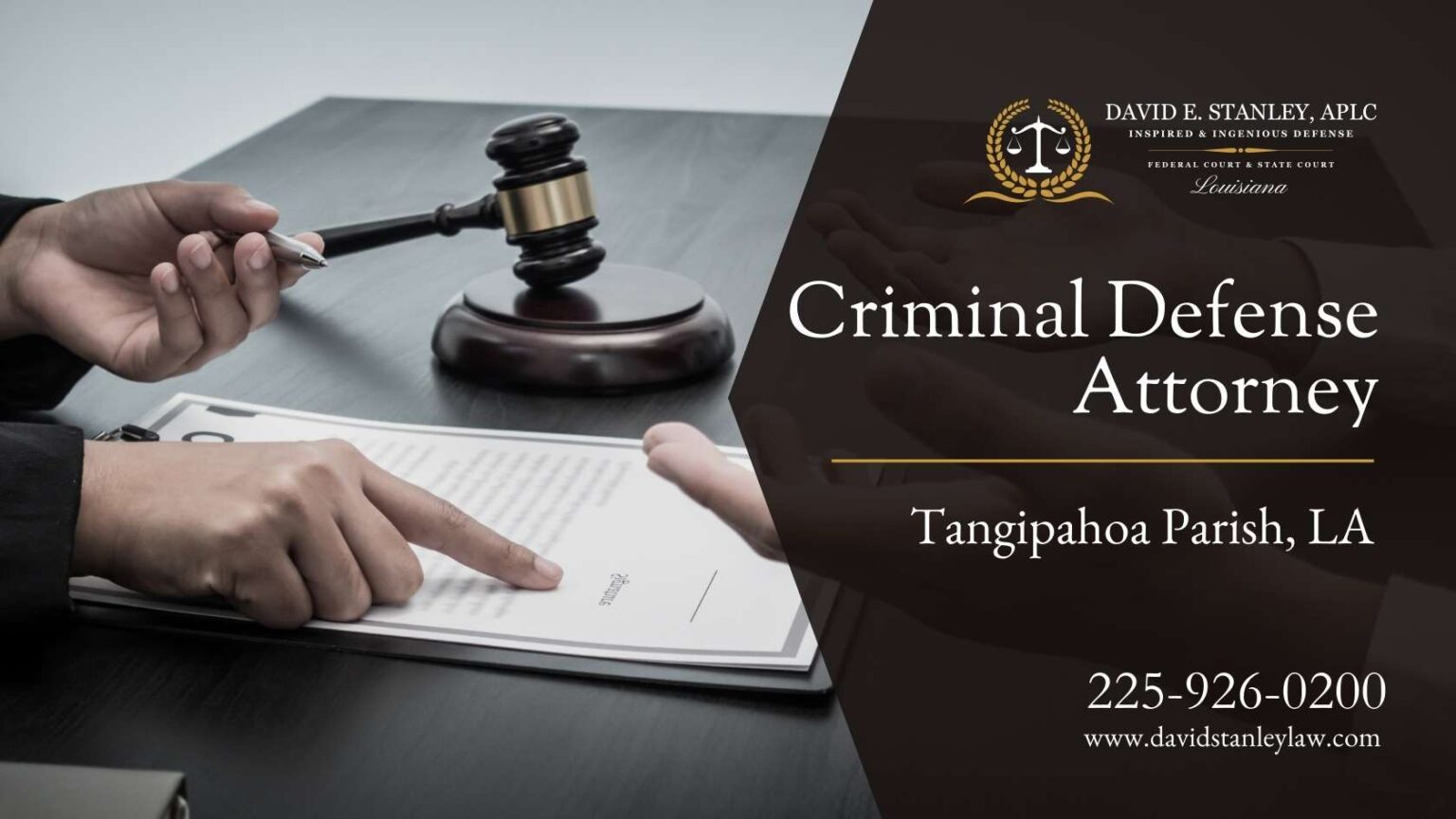 Criminal defenses are essential to ensure that the accused only suffers the punishment they deserve. If the defense is unsuccessful, the judge may limit the sentence in the sentence portion of the trial. Even when a defendant is found guilty of a serious offense, it is possible to lower the penalty. Even though they have been given probation or suspended sentences, judges might find criminals guilty and hold them accountable. In doing so, they comply with the law, which implies that justice is applied equally to the accused. Anyone can be arrested at any time. The next step can significantly affect the outcome of the trial. A skilled criminal defense attorney can help navigate the legal system and inform you of your rights. They will safeguard your rights and advocate for your interests. Private lawyers for criminal defense meet with clients, discuss their cases, and commit to them. Public defense lawyers typically face more cases, restricting their time to work on particular cases. Criminal Defense Attorney Tangipahoa Parish LA 
Engaging with a competent, expert criminal defense lawyer is essential when charged with an offense. Their expertise and experience can significantly improve your case. This could mean the difference between an acquittal or an extremely harsh sentence. David Stanley is a criminal defense lawyer who will defend your rights and stop the wrongful conviction. In addition, attorneys will aid you in fighting for an appropriate sentence if you're found guilty of the crime you committed. David E. Stanley, APLC a Criminal Defense Attorney Tangipahoa Parish LA ,has represented thousands of people throughout the entire spectrum of criminal cases and has secured the dismissal or reduction of sentences in several cases. 
Law Services We Offer In Tangipahoa Parish, LA
David E. Stanley provides the following legal services to APLC:
A well-thought-out argument in criminal defense contests the credibility or validity of the evidence presented by the prosecution. The prosecution is generally known as the state, people, or the United States for federal offenses. The prosecutor is the one who attempts to prove criminal allegations. Thus, the prosecution has to prove that you committed the offense beyond a reasonable doubt.
There are many ways for criminals to get relief from the justice system. You can appeal against the verdict and get a reduced sentence. An individual convicted of a crime can appeal and ask for a higher court appeal to rectify legal errors. This is not the same issue as asking for a second trial if the defendant isn't happy. An appeal, however, will determine whether the verdict is overall or the sentence was erroneously passed down. The person appealing against the verdict must prove to an upper judge that the trial wasn't fair. The court can't consider new evidence. Instead, the evidence is taken into consideration. Although one is entitled to appeal their decision, specific conditions and deadlines must be fulfilled for an appeal to be considered the basis for a waiver. Legal professionals can help you with options and ensure you've met the deadlines to appeal.
Any injury that a person or an entity causes an individual or entity may be legally deemed personal law relating to the injury. This applies as long as the injury wasn't caused by negligent or deliberate conduct or any act covered under strict liability. There are a variety of areas of law that deal with personal injuries. This makes it challenging for people to choose the best attorney for their particular case. Personal injury lawyers might not be the right choice for anyone involved in a divorce or murder. Consider whether you can be successful in a personal injury claim. Each case is different. Personal injury lawsuits will not always produce damages. Negotiating a settlement can take years. You could lose your income and pay legal fees and court costs during this period. Imagine that someone you love has been injured or killed due to the negligence, incompetence, or negligence of another. You may be eligible for compensation under the personal injury law in this scenario. Contact an attorney to determine whether you have an appropriate personal injury claim.
Why Should You Choose David E. Stanley of APLC
Someone who is being accused of committing a felony and is facing criminal charges does not like to be a newcomer in court. Many individuals are dismissed from their cases due to needing to know their rights or follow the appropriate procedures. There's a long list of rules to follow if you're required to go to court. That's why you need to seek advice from an attorney for criminal cases when there are more stakes than just a simple fine. Most people don't hire an attorney for a criminal defense to cut costs and expenses. But hiring an attorney for your criminal defense is a wise choice. The cost of hiring a lawyer is minimal compared to the immense expenses that could result in the loss of your case. To provide the most effective defense, a criminal defense attorney is necessary. A criminal defense lawyer is aware of the distinctions in each case and can identify the key factors and arguments that can be used to dismiss any charge related to the alleged crime. Here are the main reasons it is essential to hire a good attorney.
The Understanding of the Judicial System
One of the primary reasons for hiring an attorney for criminal defense is that they have enough information about how the justice system in your nation operates. It is challenging to understand even for all those who have been in the legal system. Because he's an expert in the court system, a knowledgeable defense lawyer is ideal. He can help you navigate the court procedure based on the specific case.
Follow the Correct Court Procedure
If you've got an experienced criminal defense lawyer, he won't oppose your case before entering the courtroom. As a result, it takes more work to get ready for court. A knowledgeable criminal lawyer can assist you with the preparation of the papers. Many legal hurdles can prevent access to the courts. The prosecutor can utilize this to his advantage. Most courts that deal with criminal cases have strict deadlines and congestion. They also adhere to the legal procedure that could make defendants forget their responsibilities. A competent and knowledgeable criminal defense lawyer must be on hand to help you. You are more likely to be granted a plea bargain if the prosecutor realizes you're facing an experienced, knowledgeable attorney.
Relationships with Prosecutors
An experienced lawyer for defense has established relationships with prosecutors following their work in the legal field for many years. Although it may seem strange, lawyers are in good contact with their colleagues. Each party knows they are more likely to have a positive experience if they get to know each other. An experienced defense lawyer will have a great rapport with the prosecutor. This can aid in the resolution of your case. For example, they could obtain a lower-cost bond or a better deal. Your lawyer for the defense will be your main point of contact. They will oversee all negotiations with the prosecutor and law enforcement. Your attorney can be calm when discussing hot issues with the prosecutor. If they are good friends and have experience with legal matters, the lawyer you choose may professionally handle the case. Your lawyer may have worked within the same space as the judge in your area. You can tell him which tactics are most effective for each judge.
A More Comprehensive Examination of the Evidence
Experts of the prosecution team look over the evidence in any criminal trial you're involved in. Legal counsel is an invaluable resource. An experienced criminal lawyer is competent to identify evidence collected illegally and impact the result of your case. The lawyer representing you can confront witnesses who lie to prove the case. They will be able to spot flaws in the testimony. You'll need to engage an attorney for the criminal defense to analyze the evidence and witnesses provided by the prosecution.

Moreover, when you hire a professional defense attorney who is part of a law firm, you'll receive assistance from an experienced defense team. In addition, the lawyer you select for defense can aid you by using his numerous connections to private investigators, medical professionals, and expert witnesses. These connections can be used to your advantage and help strengthen your defense.
While it may seem expensive to engage an attorney for criminal defense, you will save money when you have someone to assist you. Your case will be handled effectively and smoothly by an experienced attorney. Also, when a lawyer represents you, the time taken for your case to go through the legal system may be reduced. This will help you return to your everyday life quickly and reduce the loss of income that you might lose due to delay.
An experienced and knowledgeable lawyer is knowledgeable about the law and will help you navigate any change. Legal strategies can be used to defend your case. He can use the law in your favor. You can rest assured that the team representing you understands the legal system and is fully aware of changes in the law. They will protect your rights from the authorities and police. He will thoroughly review your case to identify any illegally obtained evidence. Through the use of evidence that is strong, they can refute false allegations. A skilled criminal defense attorney can help protect you from criminal charges. He can quickly spot flaws in your case and know the best ways to conceal the weaknesses. Criminal Defense Attorney Tangipahoa Parish LA 
Make Sure You're Secure for Your Future
Your future and life could be at stake if you are being investigated for a criminal matter. If you are in the process of being discovered guilty, your life could be drastically changed. You could face fines or imprisonment for several years. In addition, there could be severe consequences if your fail to defend yourself. This could include the inability to find work and limitations on where your life may lead you. A professional defense attorney can help keep your criminal history clean and reduce any adverse effects that may affect your future. The circumstances that led to the case will determine whether your lawyer can lower or lessen the penalty or even dismiss the case. The attorney can also help remove or erase a conviction from your record. Finally, the lawyer can help find the best methods to reduce the negative impact of a conviction for a crime on your life.
Get the Attention You Deserve
Everyone else may be opposed to your case in a criminal case. You may feel awkward discussing your case with those close to you. Engaging with a reputable lawyer can allow you to freely express your concerns and fears and concerns about all aspects of your situation. Your lawyer will be there to assist you. The lawyer will assist and guide you throughout the procedure. You can stay out of prison by entering the system of court. However, you'll be required to pay additional penalties. The process may seem overwhelming and can be overwhelming, from not attending hearings to filling out paperwork promptly. From an individual's arrest to their sentence, a criminal defense lawyer can explain what is happening. You can expect a criminal defense attorney to provide you with individualized attention from the start.
Assistance in Evaluating the Various Options for Settlement
A reliable criminal defense attorney can help you assess every option, including various charges and plea deals. The lawyer will help you select the most suitable option for you. There are also other options, including dismissal or reductions in penalty charges. Another critical decision you have to decide is whether to take the prosecutor's offer, or you'd prefer to go to trial. First, your attorney will detail all possible consequences and the type of sentence you could face if you're found guilty in court. After that, your attorney will explain the outcomes of any plea bargains. They might also suggest a plea bargain in exchange for a reduced settlement. Do not attempt to negotiate a plea bargain by yourself without the help of a lawyer for criminal defense.
Frequently Asked Questions:
What is the Most Vital Type of Defense to a Criminal Charge?
A defendant may provide a counter argument by keeping quiet, without calling any witnesses, and asserting that the prosecution's case was not adequately supported. This is often the wisest and most effective course of action.
What is the Weakest Defense in a Criminal Case?
The Supreme Court has always regarded an alibi as the least effective defense where there is no substantial evidence to support the claim that it is physically impossible for the accused to be at the site of the crime.
Is Video Evidence Enough to Convict?
Video taken on a mobile phone may undoubtedly be used as evidence in court, but admissibility is only sometimes assured. Therefore, your attorney must persuade the judge that the video evidence is credible and pertinent to your case if you want to utilize it in court.
Tangipahoa meaning "ear of corn" or "those who gather corn," refers to a subtribe of Acolapissa. These Native Americans first settled the region in Louisiana when French brothers Pierre Bienville and Jean le Moyne arrived. Tangipahoa Parish was a vibrant community before becoming the bustling commercial and agricultural center it is today. It is a physical composite of most habitats typical of the lower areas east of the Mississippi River. The area was sparsely populated before 1801 because it was rich in oak, pine, gun Ash, birch, and magnolia. Events for the arts, outdoor activities, and an abundance of shops are only some of the many things we can provide.
David E. Stanley, APLC, Also Serves West Baton Rouge, LA
West Baton Rouge can be found just minutes from Baton Rouge or an hour from New Orleans. It is the ideal place to discover Southern Louisiana's best-kept secrets. There are a few must-do activities to do in West Baton Rouge. First, there is the Mardi Gras parade, and you watch the race on the speedway. This is only the start of West Baton Rouge Parish. Mardi Gras in West Baton Rouge is one of our most anticipated occasions. It's the time of royal cakes, rich food, shiny beads, and celebratory parades. The West Baton Rouge Museum should be your first stop to get an introduction to the past of the region and the sugarcane industry and see life in the South as it was before the Civil War. Louisiana is known as a culinary hot spot, so stop by when you're there. From Creole and Cajun to barbecue and the Mediterranean, it's available in the restaurants of West Baton Rouge. Criminal Defense Attorney Tangipahoa Parish LA 
David E. Stanley, APLC
1055 Laurel Street, Suite 2
Baton Rouge, LA 70802
225-926-0200