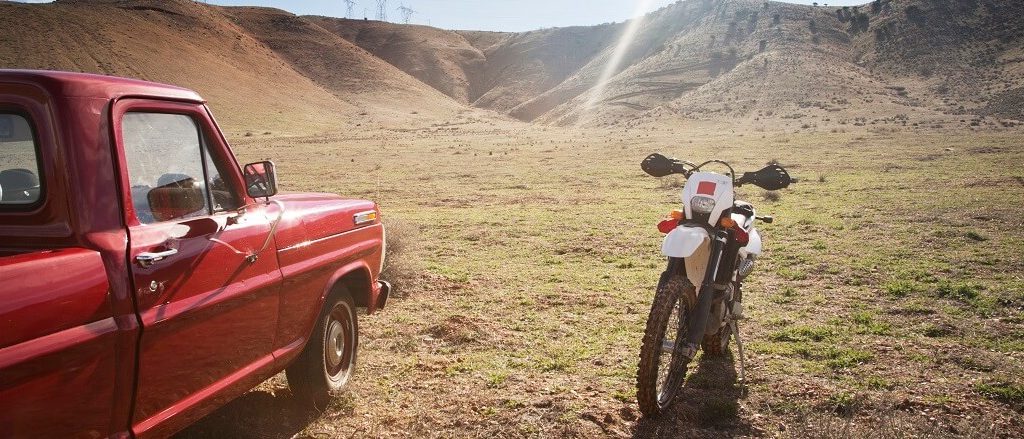 How Do You Find The "Right" Attorney After A Truck Or Motorcycle Accident?
Because commercial trucks weigh tons, travel at high speeds, provide limited visibility and cannot turn or stop quickly, they can present unique hazards on the road. Motorcyclists, without the protection of a steel vehicle around the driver and passenger, are incredibly vulnerable to reckless or distracted drivers.
Your case will hinge on evidence. You will want to work with an attorney who will immediately initiate an investigation, gather the necessary evidence and ensure the right steps are taken. With decades of experience, satisfied clients and a remarkable record of obtaining significant compensation for his clients, David E. Stanley is a proven attorney who will personally assist you. Get a free case evaluation at David E. Stanley APLC today. Call 225-926-0200.
The Cause Of Many Motorcycle Accidents
Motorcyclists know that not all drivers are using appropriate levels of caution. In many cases, no matter how audible or visible the motorcyclist was, a driver may still turn or pull out in front of a motorcycle. Motorcycles are commonly involved in a phenomenon so common that there's a name for it: "Looked But Failed to See" (LBFTS) crashes. Looking but failing to see a motorcyclist – or even failing to look in the first place – and thereby causing a collision doesn't automatically make someone a bad person, but it does make them responsible for the damages incurred as a result of that collision. Ensuring that they are held responsible is a process that will require the expertise and dedication of an experienced motorcycle accident attorney.
After a serious accident you are likely dealing with serious consequences. Your injuries may include broken bones, organ damage, a traumatic brain injury (TBI),  post-traumatic stress disorder (PTSD), or any number of other conditions. David E. Stanley offers compassionate and knowledgeable assistance. Depending on your case,  he may pursue compensation for:
Pain and suffering
Coverage for medical costs associated with the injury and recovery process
Loss of income
Coverage for future medical costs
Lost earning capacity
Why Truck Accidents Are Different
The average 18-wheeler or trailer truck weighs about 80,000 pounds – over 20 times the weight of an average-sized passenger vehicle. If collisions between passenger vehicles can result in serious and even fatal injuries, it's hard to imagine the type of injuries that result from collisions with 20 times the amount of force. Unfortunately, thousands of truck accidents occur in Louisiana every year, many of them in the Baton Rouge area.
The process of trying to prove fault on behalf of a truck driver or trucking company can become very complicated, even for someone who didn't just experience a traumatic situation and isn't trying to recover from serious physical injuries. Having an experienced attorney by your side will not only simplify the process and eliminate as much of your stress as possible, but also ensure that the time constraints and regulations unique to trucking accident cases are not overlooked at the expense of your claim.
Five Common Causes Of Truck Accidents
Distracted driving – Just like drivers of passenger vehicles, truck drivers can cause the loss of someone's life by texting or taking their eyes off the road for even one second.
Long hours and pressure placed on truck drivers – Truck drivers are incentivized to reach their destinations as quickly as possible, even if doing so means forgoing a night's worth of sleep. This not only breeds exhaustion, but a sense of hurriedness, both of which can lead to catastrophic accidents.
Poor truck maintenance and/or defects – Truck drivers and/or the companies they work for have a duty to maintain the safety of their trucks, which means replacing brakes and tires when necessary, keeping mirrors and windows clean, replacing brake lights, headlights, and hazard lights, and ensuring that the engine is working properly. Neglecting to maintain the safety of operating trucks can lead to fatal accidents on the road.
Inadequate training – Due to a shortage of truck drivers and/or the desire to cut back on the costs of training or paying experienced drivers, trucking companies may be inclined to hire inexperienced drivers or provide inadequate training, leading to a greater chance of errors and accidents on the road.
Poorly-secured loads – If a load is not properly secured, it is at risk of falling onto the roadway or shifting from side to side and causing the truck itself to tip, leading to serious accidents that could affect multiple other drivers on the road.
David E. Stanley is an accomplished Louisiana is an accomplished attorney with decades of success in many types of personal injury cases.
Unique Aspects Of Truck Accident Investigations
In addition to the types of evidence collected in car and motorcycle accidents, an investigation into a truck accident is different than an accident between two cars. A truck accident involves obtaining evidence that most people wouldn't even know to look for, such as the truck's communication system, records of required breaks and rest periods taken by the driver, maintenance logs and inspection reports, and the driver's license number and training file. All of these items can be obtained with the assistance of an attorney, such as David E. Stanley who has experience dealing with Louisiana truck accidents.
Don't Go It Alone – Get The Support You Need From An Attorney Who Cares About You
In the aftermath of a traumatic injury, many people are desperate for any help they can get, leaving them vulnerable to low and unfair offers by at-fault party's insurance companies. Insurance companies have the upper hand because they know that you have no idea what you injury is truly worth. This is how they get away with lowball settlements. Protect yourself and your family. Work with an attorney who can do battle with the insurance company for you. Call 225-926-0200 or email David E. Stanley to schedule a free initial consultation to discuss your case.