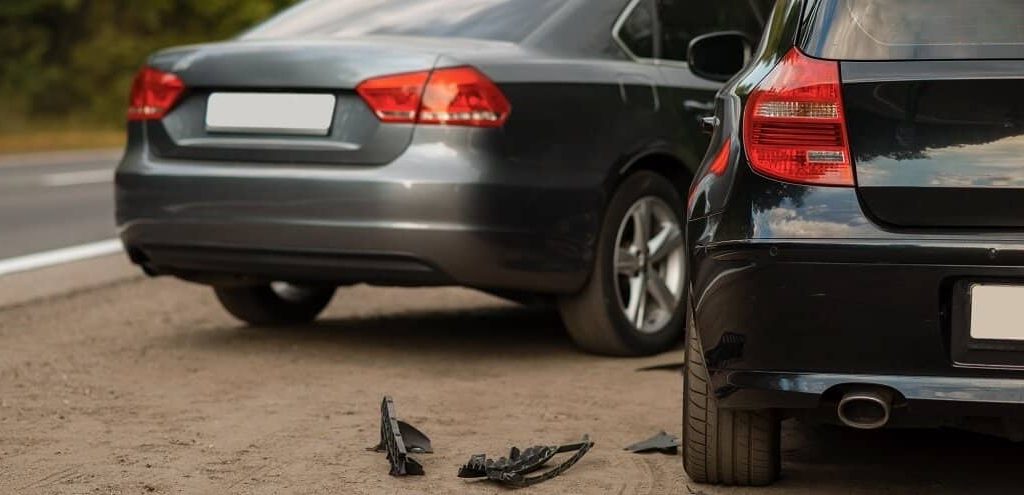 David E. Stanley: A Baton Rouge Attorney Who Deals With Auto Accidents Every Day
Despite how carefully you drive and how strictly you adhere to the rules of the road, you can't control the way others drive and the risks they take. Therefore, you could easily find yourself in a situation where you are unable to avoid a collision. Whether you've been involved in a rear-end, side, or head-on collision, you're likely still reeling from the experience itself, dealing with the aftermath of your injuries, and looking for answers to a number of questions; David E. Stanley has the answers. At David E. Stanley APLC, he offers a free consultation in his Baton Rouge office. Call 225-926-0200.
Where To Turn After An Auto Accident
If you've been injured as the result of someone else's carelessness or negligence while driving, you deserve compensation for all of the costs associated with the collision, including medical bills, lost wages, and vehicle repair bills. In order to ensure that you get what you're entitled to, work with an experienced, knowledgeable attorney. David Stanley started his own firm because he wanted to be able to provide one-on-one attention to his injured clients. He will carefully analyze your case and ensure no stone is left unturned when it comes to pursuing compensation for you. He will stick by your side and navigate and simplify the technical legalities of the process. In short, he will take on the paperwork, negotiation, and stress of the process so that you can focus on yourself and getting better.
Where To Turn After An Auto Accident
It's sad but true; your words can be twisted or taken out of context to be used against you during any interaction you have with the insurance company representatives. Whenever you speak to an attorney for the insurance company you are in danger of being manipulated into saying something which could later be used against you. Sadly, you are also in danger of being unduly pressured into accepting an unfair settlement. Often the first settlement from an insurer is not realistic and won't even begin to cover all of the losses you've experienced as a result of the collision. Facing an insurance company on your own, without an experienced legal advocate on your side not only detrimentally impacts your claim, but can also be an emotionally and mentally exhausting process. Being tricked, manipulated or overwhelmed with information is not what you need after a serious accident.
Insurance companies across the nation aim to pay injured parties as little as they can. One way they try to accomplish this is by speaking to you before you've found an attorney. Don't be fooled by their friendly demeanor on the telephone. Don't even get on the telephone with them until you've consulted with your attorney and been advised on what to do and not do. In all likelihood, you'll never have to speak with the at-fault party's insurance company because your attorney will simply handle it for you. By anticipating an insurance adjuster's every move, seeing through their manipulative tactics, effectively countering their arguments and refusing to settle for less than what you deserve, David Stanley will be able to pursue the maximum amount of compensation possible.
Proving Fault In An Auto Accident And How An Attorney Can Help
The process of proving fault in a Louisiana auto accident case is crucial to obtaining the compensation you need, and one of the areas in which your attorney will be able to serve you best. These types of cases can get complex. David Stanley has a lengthy legal background and a proven record of success in handling these cases. He understands exactly what is required to prove fault.
In order to determine who was at fault for an auto accident, the factors that played a role in the accident must first be determined and clearly defined. If it turns out that more than one individual was responsible for causing the factors which led to the auto accident, then you could be entitled to receive an even greater amount of compensation.
Depending on the circumstances specific to your case, David Stanley will take into account:
Weather and road conditions – If a defect on a city street or state highway contributed to the accident, then you could seek compensation from the government agency that failed to repair that defect.
Construction near a roadway ­­­­– Construction projects taking place near roadways are common causes of accidents, whether due to a construction worker's carelessness, the construction company's failure to consider certain dangers or post warning sings for drivers, or a piece of equipment obstructing part of a roadway.
Distracted or intoxicated driving – Distracted driving is one of the most common causes of car accidents, and intoxicated driving usually results in a charge of gross negligence against the at-fault individual.
Failing to obey the rules of the road—Whether a driver carelessly switches lanes, runs through a red light, or simply speeds on the roadway, they will be held responsible for the damages and injuries that result.
David Stanley will Identify the factors that contributed to your accident (Whether with a truck or if you were on a motorcycle). He will then prove fault on behalf of the correct individuals or agencies. These are processes that require thorough, careful and prompt investigation.
Why The Evidence Needs To Be Collected Right Away
In order to effectively prove fault, the evidence needs to be preserved. You do not want to wait because then there is a good chance it will be moved, destroyed or otherwise made inaccessible. Most auto accidents require three steps:
Identifying and collecting contact information from anyone who witnessed the accident
Taking pictures of the scene of the accident and locating nearby surveillance cameras that may have captured the incident on video
Obtaining copies of all documentation related to the accident, including medical records detailing the injuries associated with the accident, police reports and service bills for vehicle damage
Auto accident cases depend heavily on the details of the environment in which they occurred. David Stanley understands the importance of this process. He also represents families who have lost a loved one in an auto or any other accident that was caused by someone or something else.
Work One On One With An Attorney Who Will Advocate For You
When it comes to your health and well-being, today and in the years to come, you want someone who will truly look out for you. You also want to work with a legal professional who has a proven track record of getting results for clients. David E. Stanley is this attorney. Reach out to him and have a conversation. He will explain the process and let you know, specifically, how he can help. You can reach him by calling 225-926-0200 or by sending an email letting him know you're interested in a no-cost consultation.