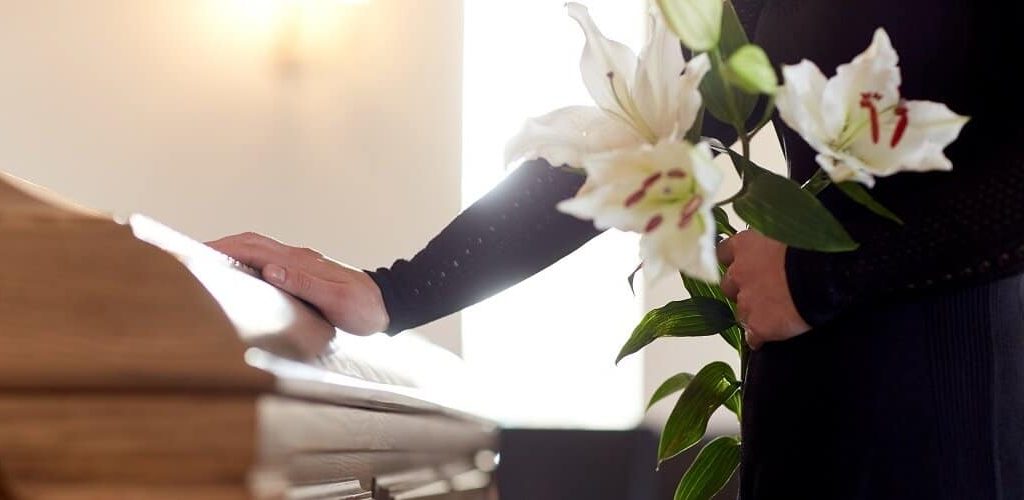 Get The Justice Your Family Needs After Losing A Loved One In An Accident
Accidents happen every day, and while many of them result in only minor injuries, some can be fatal. When someone loses their life as the result of someone else's negligence or failure to act, there may be a good reason to pursue a wrongful death claim. When a death occurs in this way, family members and friends are often left in a state of shock, grief, confusion and seeming helplessness. The emotional aspect of such an experience can be overwhelming and cloud anyone's ability to think clearly, let alone navigate the process of obtaining justice.
If you are dealing with the loss of a loved one and have no idea where to turn, you've started at the right place; David E. Stanley is a wrongful death attorney in Baton Rouge, Louisiana, who will brings 35 years of experience and a compassionate caring attitude to his clients.
What Exactly Is A Wrongful Death Lawsuit?
If you are a family member of a loved one who's recently and unexpectedly passed, you may be wondering what exactly happened that led to their death, and whether or not it could have been prevented. These are critically important questions that an attorney who has extensive experience with personal injury cases will be able to help you answer. The best way to start is an investigation of your claim.
There are numerous potential causes of wrongful death, each lending a very different set of circumstances and legal technicalities. Because these cases require a substantive understanding of the law, medical matters, negligence and liability, these cases are best handled by an experienced wrongful death attorney. In some cases, there will be just one party who is held liable, and in others, multiple individuals or an entire corporation could be held liable. The following is a list of some of the most common causes of wrongful death:
Two or multiple car collisions and motorcycle and semi-truck or tractor-trailer accidents – Accidents involving vehicles and/or pedestrians and cyclists are often caused by distracted or intoxicated drivers, unsafe road conditions or road construction.
Unsafe conditions at places of employment – Unsafe working conditions, insufficient training, malfunctioning equipment, and a variety of other factors can cause acute injuries that lead to death, or occupational illnesses that develop over long periods of time and eventually cause death.
Medical or professional malpractice – Any medical professional, medical establishment or related professional (e.g., hospital, medical doctor, nurse practitioner, dentist, chiropractor) can be sued for malpractice if there is evidence of an error or negligence on their behalf that caused the death of a patient.
Malfunctioning or defective equipment sold for personal or commercial use – If a death occurs as the result of a malfunctioning or poorly designed product, or a failure to warn of a product's dangers, then a wrongful death claim could be brought against the developer, manufacturer, or distributor of that product.
Filing A Wrongful Death Claim: When Should It Be Done And Who Can Do It?
If you think you may have a wrongful death claim on your hands in Baton Rouge, your first step should be to obtain an attorney, as time is of the essence. In Louisiana, all wrongful death claims must be filed within a year of the date of the incident which led to the death. David E. Stanley will expedite the process of filing without creating any additional work for you, and ensure that you don't miss the window of opportunity for obtaining justice and compensation.
Only certain relatives of the deceased individual are eligible to bring a wrongful death claim in Louisiana, some of which are given preference over others. There are number of variables and potential problems that can arise during the determination of who is eligible to bring these claims, so an experienced attorney is an invaluable resource to have during this process.
The following is a list of potentially eligible individuals, in order of preference:
The spouse and/or children of the deceased individual
The parents of the deceased individual
The siblings of the deceased individual
The grandparents of the deceased individual
If none of the aforementioned individuals are living or available, then the representative of the deceased individual's estate may be able to file a claim
Proving A Wrongful Death Case: What It Entails And How An Attorney Can Help
There are two essential components of a viable wrongful death case:
The ability to show negligence or a failure to act reasonably on behalf of one or more individuals.
The ability to prove that the death in question was caused as a result of that negligence or failure to act.
Proving these components will undoubtedly require a thorough investigation. David E. Stanley has extensive experience with these cases and works quickly and strategically. He knows exactly what to look for, anticipates every move by the opposition. He also has a proven record of delivering the best outcomes to family of the victim.
David E. Stanley is a dedicated attorney who will pursue all that is available, including:
Coverage for funeral and/or burial costs
Coverage for medical costs associated with the injury and death
Pain and suffering
Loss of wages the deceased individual would have earned throughout their lifetime
Loss of companionship and services the individual would have contributed throughout their lifetime
Work With An Attorney Who Will Stick By You And Your Case
After the loss of a loved one it can take huge amounts of effort to get through the day, let alone pursue a lawsuit. But you have made it this far. The next step is to contact David E. Stanley APLC at 225-926-0200 and request a free consultation. He will assess your situation and let you know if you have a case and what to do next. You can also reach him via this website contact form.